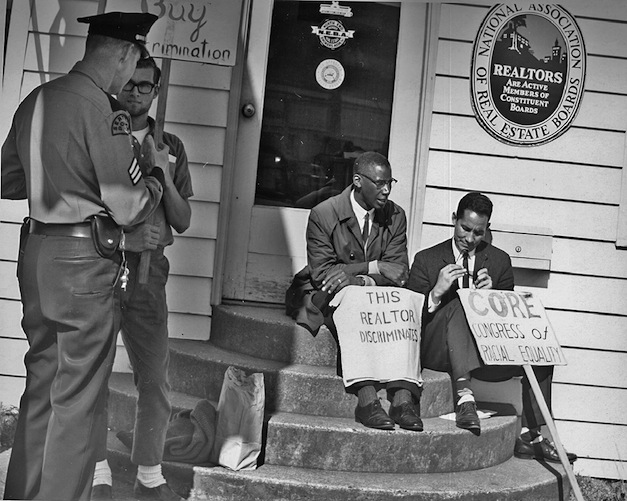 A bipartisan commitment made in 1968 established the "Fair Housing Act," which aimed to implement nationwide rules eliminating discriminatory housing practices that unfairly excluded minorities based on race, religion, sex, national origin, or disability, from certain neighborhoods – for example by not presenting certain houses for sale or withholding loans – without reasonable justification.
Over the years, however, the 1968 rules have been neglected or enforced inconsistently in some neighborhoods, which suffered no significant consequences, across the country.
Want more positive news? Sign up for our Weekly Newsletter right HERE. 
Last week, the Obama administration and the Department of Housing and Urban Development (HUD) announced new rules that will give the federal government an active role in reinforcing race and class integration in line with the "Fair Housing Act" of 1968. Based on the new rules, U.S. neighborhoods that receive federal funds will be affected by two key points:
1- They are required to analyze and report to HUD any housing patterns that show evidence of discrimination and whether some areas have limited access to resources, i.e. public transportation or good schools.
2- Based on those patterns, they must provide concrete plans and goals to eliminate housing segregation and spread government resources more evenly.
In other words, federal fund recipients must live up to the standard set by the "Fair Housing Act." If they don't comply, the Department of Housing and Urban Development can now withhold funds under the new rules.
"This rule makes it clear that the fair housing obligation isn't just being able to say, 'I didn't discriminate,' it's also saying, 'I'm doing something proactively to promote an integrated or inclusive community,'" Rob Breymaier, executive director of the Oak Park Regional Housing Center, told the New York Times.
Most importantly, HUB – under the new rules – will provide affected neighborhoods with important data on racial and poverty patterns to help communities meet their housing goals and identify areas that need the most help. This information will not only be available to elected officials, but also to the general public.
Want more positive news? Sign up for our Weekly Newsletter right HERE. 
"Too many Americans find their dreams limited by where they come from, and a ZIP code should never determine a child's future. This important step will give local leaders the tools they need to provide all Americans with access to safe, affordable housing in communities that are rich with opportunity," said Housing and Urban Development Secretary, Julian Castro, in a statement.
"Bundled together with where you live is a whole bunch of other things like where your kids go to school, what kind of transportation is going to serve you, what kinds of jobs you have access to, whether you have a healthy environment. The goal of this rule is to make sure we have greater equity and equality in terms of access to the opportunities that people need to succeed in life," Debby Goldberg of the National Fair Housing Alliance concluded.
—————————————————————————————————————————————————
Image Credit: "Fair housing protest, 1964" by Seattle Municipal Archives / CC License 2.0 via Flickr