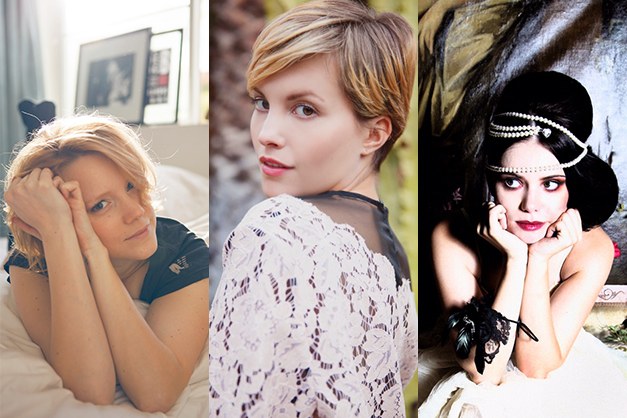 "Welcome to Hollywood. What's your dream?" is a question three up and coming German actresses are all too familiar with. Jana Nawartschi (middle), Nina Rausch (left) and Annika Pampel (right) travelled half across the globe to follow their dream of working in the American entertainment industry.
Luminary Daily sat down with all three to learn more about their personal journeys, what it means to represent women in film, and what it takes to become the next generation of German actresses in Hollywood.
What brought you to Hollywood?
JANA: I felt that it truly is the heart of the entertainment industry. Acting is very competitive, but there is no other place with this many opportunities and chances to succeed.
ANNIKA: After grad school in Savannah, I worked on a film on which the main actor hired me as his assistant. He asked me whether I would like to continue the job in Los Angeles while "I get my feet wet." So I came out here with a job, which luckily gave me a bit of a head start.
NINA: Ever since I was a young girl, I wanted to be an actress and tell stories as an artist. In my teens I watched many Hollywood movies and even had a poster of the Hollywood sign above my bed. I knew that this will be my future. Just like I was inspired then, I want to inspire other people through movies and TV shows now.
Want more positive news? Sign up for our bi-weekly newsletter right HERE. 
What goals have you achieved so far?
ANNIKA: My main goal is to be happy and work as a storyteller…. You continue to grow every day… and I get to work with creative people who understand the chaos in my head.
NINA: Same here! I wanted to be a working actress. When I recently visited my former host family in Idaho, with whom I stayed 15 years ago as a foreign exchange student, I was thinking about the dream I had when I arrived. Then it hit me – I am THAT working actress now. I feel fortunate that I get to make a living from my art and can be creative every single day.
JANA: I shot various short films that received recognition from many film festivals, got to shoot a lot of commercials for some big companies, such as Dodge, and just recently played the lead in the feature film 'Clocking The T' that is about to come out.
How do you hope to influence this industry?
JANA: I believe that this is a great time for women in film and television, but we still have a long way to go to change the perception that in order to be a woman on the screen, you have to be flawless and fit into a very girly stereotype. I want to break this "tradition" and give versatile female characters a voice.
ANNIKA: I want to write and direct and act in stories that matter. I'd love to have a stronger influence on equality of all kinds. That doesn't mean only women or minorities per se, although of course it's currently most needed in the entertainment industry. There is still a Mount Everest to climb when it comes to equality in pay and positions, but I would like to become part of making this the film capital of "one world" again, not just "a country."
NINA: Women in this industry are really beginning to work together to make this the time of change that is needed and I am very excited to be a part of this movement –both in front as well as behind the camera; but I also want to focus on positive global stories. Especially with my background as an artists from a different country, I believe that there are so many beautiful stories from around the world that Hollywood has yet to discover and tell. I would love to give those stories a voice.
Want more positive news? Sign up for our bi-weekly newsletter right HERE. 
What inspires you and keeps you going?
NINA: Movies of course! Beautiful stories, but also other pieces of art. I'm also a musician at heart; and when a great song comes on, my fantasy and creativity takes over. I love going to concerts at the Hollywood Bowl, especially John Williams, and simply take time to dream.
JANA: All the stories that have not been told and all the characters that are out there for me to breathe life into… the art of acting and making people feel something is what keeps me going at all times.
ANNIKA: Other artists inspire me. Also, Hollywood is a very busy and at times lonely place, but I'm very lucky to have wonderful people around me who keep me going.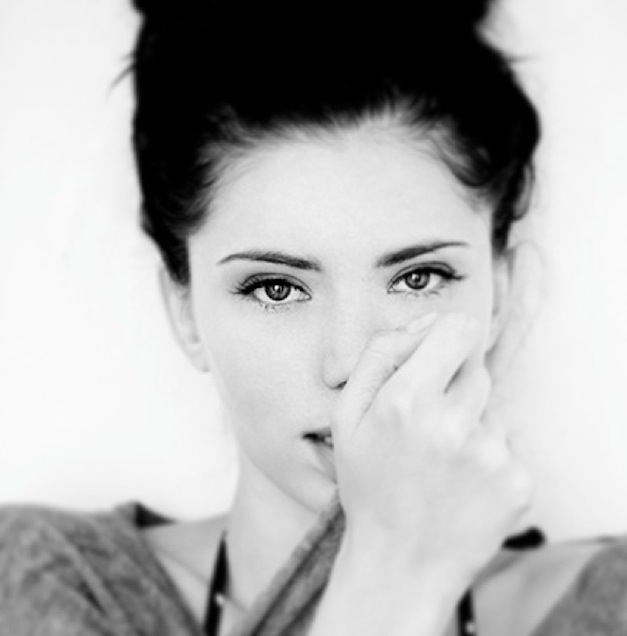 What would be your dream role and ideal collaborator?
ANNIKA: I would love to play Mata Hari… sounds challenging and fun. In terms of collaborations, I love working with people who have genuine hearts.
JANA: I would love to work with Martin Scorsese, David Fincher, and Wes Anderson. Also Tom Hardy and Kate Winslet . I'd love to play a rough edged journalist who discovers some major political conspiracies a la Girl with a dragon tattoo.
NINA: Undoubtedly, Meryl Streep! Working with her would be an experience of a life-time. A role like Jessica Chastain in 'Zero Dark Thirty' would be incredible; but it would also be a dream to have my work be scored by John Williams or Johann Johannsson. 
Want more positive news? Sign up for our bi-weekly newsletter right HERE. 
What advice would you give young artists who are just starting out?
JANA: Enjoy the ride! There are so many great moments in the day to day life of being an actor in Hollywood… you have to enjoy the small things and the weird moments. If you are only looking at what you want, rather than what you are experiencing right now, you are missing the whole thing.
ANNIKA: Be kind and nice. Learn people's names. Remember them and the details. Always. Present yourself with confidence. Make a true friend or two. Have fun… a lot of it, but don't waste your time partying. Work hard and love your work.
NINA: Keep on dreaming. Big! There will be difficult times but you were given the instinct and voice of an artist for a reason. Use it and trust the process. Being an artist is an incredible journey of exploring life. So don't wait for the "right" moment, just GO FOR IT!