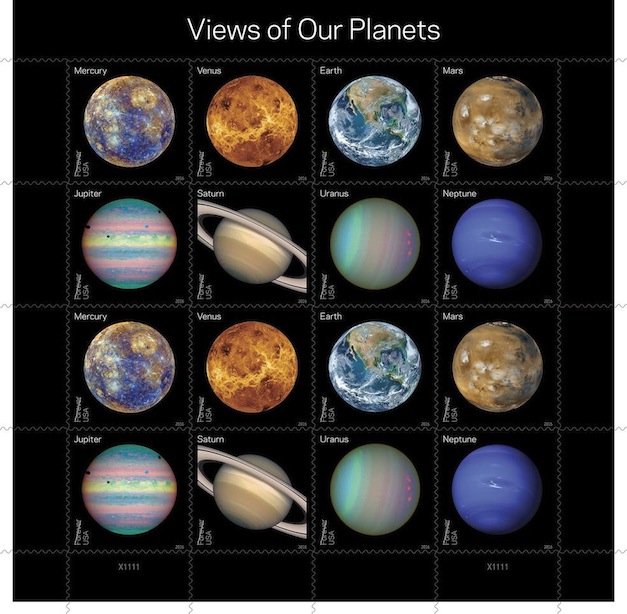 On May 31, NASA and the United States Postal Service are scheduled to release a new 16 stamp series entitled "Views of Our Planets." The series will feature iconic images of the planets in our solar system, including the well-known "Blue Marble" photo of Earth. and will debut at the World Stamp Show in New York City.
In addition, new Pluto Forever stamps will mark the historic exploration of Pluto last July by NASA's New Horizon spacecraft. According to NASA, the Pluto stamps are of special significance to NASA and the New Horizons team, which placed a 29-cent 1991 "Pluto: Not Yet Explored" stamp on board the APL-built spacecraft.
Want more positive news? Sign up for our newsletter right HERE. 
On July 14, 2015, New Horizons carried the stamp on its history-making journey to Pluto and beyond, as jubilant members of the mission team celebrated with a large print, striking the words "not yet" (see image below).
"The 1991 stamp that showed Pluto 'not yet explored' highlighted some important, unfinished business for NASA's first exploration of the planets of our solar system," said Stern. "I'm thrilled that 25 years later, these new stamps recognize that Pluto has, indeed, been explored by the New Horizons spacecraft and has been revealed to be a complex and fascinating world."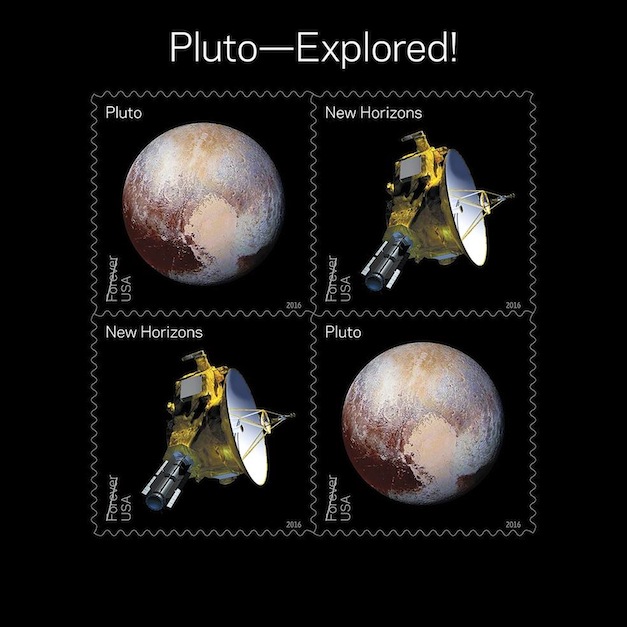 The New Horizons Pluto stamps feature four distinct images that were shot as the craft flew by Pluto and were snapped by the New Horizons Long Range Reconnaissance Imager.
"The unveiling of these breathtaking new images of Pluto and our planets will be an exciting day for NASA and for all who love space exploration, said Jim Green, director of planetary science at NASA Headquarters in Washington.
Want more positive news? Sign up for our newsletter right HERE. 
"With the 2015 Pluto flyby, we've completed the initial reconnaissance of the solar system, and we're grateful to the U.S. Postal Service for commemorating this historic achievement."
The new "Views of our Planets" stamps will be widely available across the U.S. at post offices and for online purchase beginning May 31. The Pluto—Explored! Forever stamps will only be sold online or by calling 800-782-6724.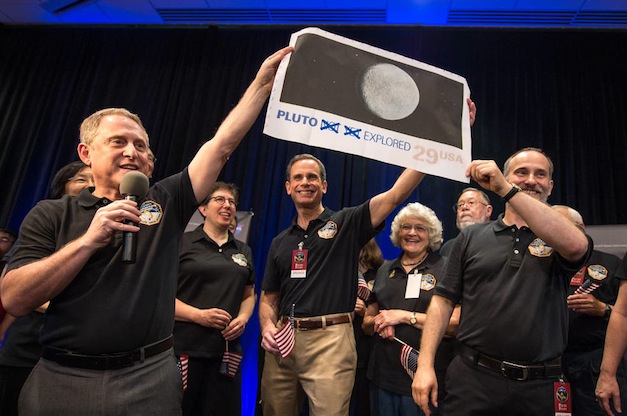 —————————————————————————————————————————————————
Photo Credit: 1+ 2) USPS/Antonio Alcalá © 2016 USPS  — 3) NASA/Bill Ingalls