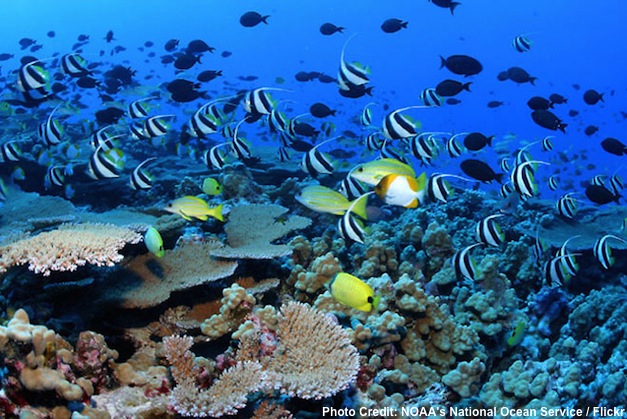 In case you missed it, we wanted to tell you about some good news under the sea.
The Obama administration recently approved the creation of the largest marine reserve in the world by expanding an existing monument around remote Pacific islands.
Called the Pacific Remote Islands Marine National Monument, the reserve will be nearly 490,000 square miles, which is six times larger than its previous size.
Secretary of State John Kerry made the announcement about the reserve, stating, "We're committed to protecting more of the world's ocean. Today, one to three percent of the ocean is protected, that's it. That's why President Obama will sign a proclamation today that will create one of the largest maritime protected areas in the world. It will be protected in perpetuity."
Want more positive news? Sign up for our Weekly Newsletter right HERE. 
According to the official proclamation, the monument uniquely protects one of the most widespread collections of marine life, sustaining many species including "corals, fish, shellfish, marine mammals, seabirds, water birds, land birds, insects, and vegetation not found elsewhere."
Another statement from the White House explained that preserving marine ecosystems is extremely important because they are especially vulnerable to the impact of climate change.
"What has happened is extraordinary. It is history making. There is a lot of reason we should be celebrating right now," said Elliot Norse, founder and chief scientist of the Seattle-based Marine Conservation Institute, to National Geographic.