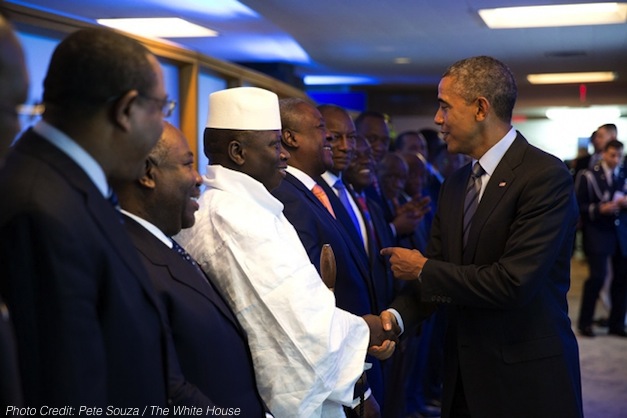 Last week saw the end of the three-day U.S.-Africa Leaders Summit in Washington, DC. And while there were certainly tense moments during discussions about corruption, despotic rulers, or the Ebola outbreak on the continent, overall, there was a sense of unity and hope for a bright future.
There were two main political and economic highlights of the summit: 1) the AGOA Forum gave the Obama administration the chance to introduce its new strategy for reinvigorating the Africa Growth and Opportunity Act (AGOA), and 2) partnerships and deals in more than $33 billion were made between government and business leaders during the U.S.-Africa Business Forum.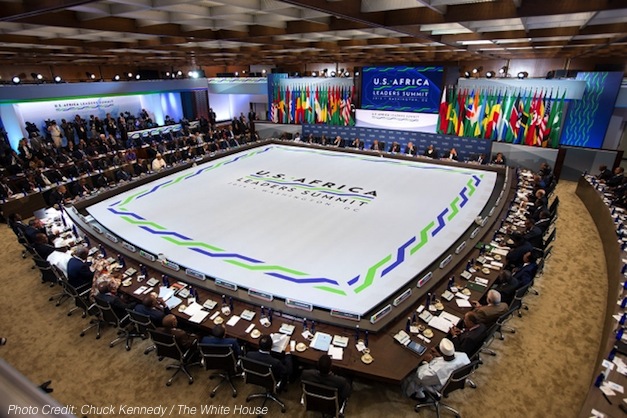 $12 billion of that money will go toward the Power Africa Initiative, which will allow the organization to give electricity to about 60 million households and businesses in Ethiopia, Ghana, Kenya, Liberia, Nigeria, and Tanzania.
American companies like Coca-Cola Co., General Electric Co., and Proctor and Gamble pledged additional billions in investments related to aviation, renewable energy, infrastructure, and banking.
African leaders also spoke to a summit theme of "Investing in the Next Generation" by telling stories about ways youth populations are being supported with economic and leadership opportunities.
"I think it is important for people to look at Africa and see that Africa is changing," South African President Jacob Zuma said. "There's a good story that is coming out of the continent of Africa."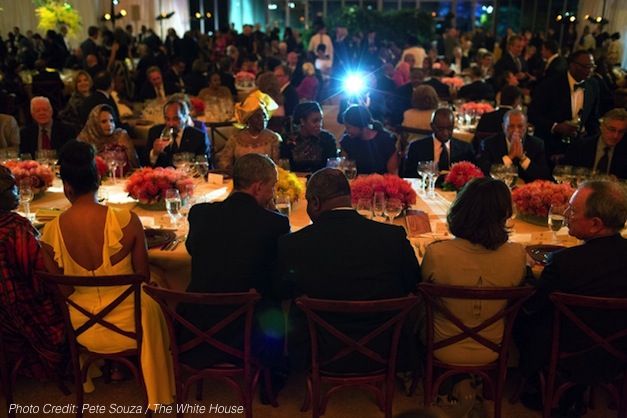 President Barack Obama talks with Ali Bongo Ondimba, President of the Gabonese Republic, during the U.S.-Africa Leaders Summit dinner on the South Lawn of the White House, Aug. 5, 2014.