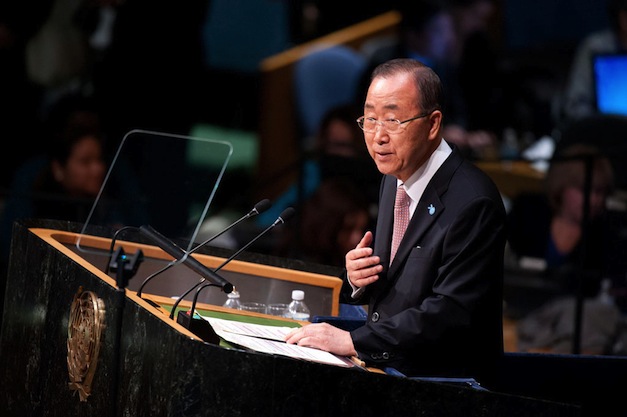 In this first week of the New Year, the United Nations celebrates the social, environmental and economic advances made since 2000 while creating new goals and targets for the next fifteen years.
In 2000, the UN established the Millennium Development Goals (MDGs) to combat poverty, hunger, gender inequality, and HIV/AIDS among other global issues by 2015. Significant progress was made in several of those areas, according to the UN.
Want more positive news? Sign up for our newsletter right HERE. 
New HIV infections fell by approximately 40 percent since 2000 and by June 2014 13.6 million people living with HIV were receiving antiretroviral therapy globally, up from 800,000 in 2003. Global under-five mortality has declined by more than fifty percent and the target to halt and reverse malaria was met earlier this year; since 2000, over 6.7 million malaria deaths were averted.
But progress has been uneven across countries and regions. A new 15-year cycle called the Sustainable Development Goals (SDGs) has been developed and was ushered in on New Year's Eve, in order to build on the MDGs and to target those regions that were not reached during the last cycle.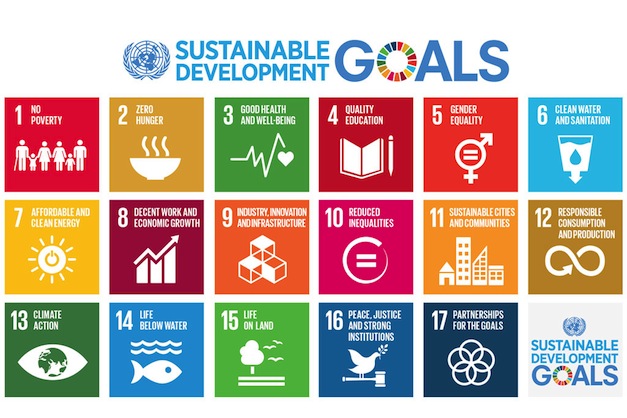 Ban Ki-moon, UN Secretary-General, said the seventeen goals and 169 targets of the 2030 Agenda for Sustainable Development "are our shared vision of humanity and a social contract between the world's leaders and the people," and "a to-do list for people and planet, and a blueprint for success."
The SDGs focus on a vast array of issues from zero poverty, zero hunger, quality education, clean water and sanitation, and affordable clean energy, to sustainable cities, responsible consumption, decent work and economic goals, and partnerships across the globe to achieve these goals.
Want more positive news? Sign up for our newsletter right HERE. 
Ban also praised the Paris Climate Conference, which some see as a test of political will in achieving the SDGs. He said, "The Paris Agreement is a triumph for people, the planet, and for multilateralism. For the first time, every country in the world has pledged to curb their emissions, strengthen resilience and act internationally and domestically to address climate change. By addressing climate change we are advancing the 2030 Agenda for Sustainable Development."
The achievements attained by the MDGs prove that there is true hope for the success of the SDGs in the coming years and making the world a better place for people around the globe.
—————————————————————————————————————————————————