A new smartphone app developed by two MIT students will analyze items purchased at a grocery store and deliver the shopper a "nutritional receipt."
At the IDEAS Global Challenge earlier this month, the revolutionary app ValueMe took home the top prize and $15,000.
Want more positive news? Sign up for our newsletter right HERE. 
ValueMe was founded by two MIT students, engineer Tomasz M. Grzegorczyk and MBA candidate Melena Gonzalez. The idea at the app's core is a simple one; each item that is scanned at the cash register and its nutritional data is compiled and sent to the customer's phone.
"When they're printing your receipt, [you] will receive a nutrition snapshot of everything that you purchased and it will analyze if there are components or nutrients that are missing in your diet," Gonzalez said according to MIT News.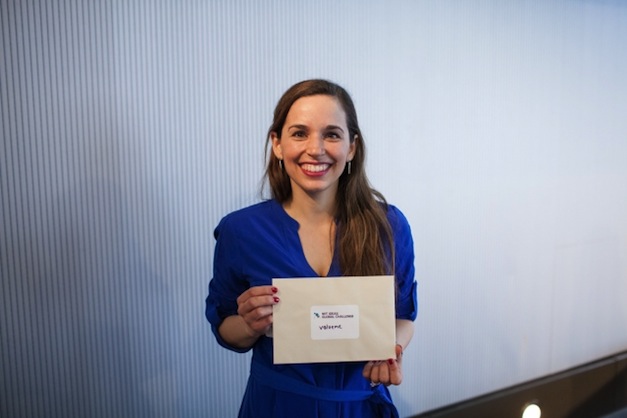 The app looks for missing things needed to fulfill a preset diet, such as vitamins, protein, minerals, and carbohydrates. ValueMe accesses the nutritional information through an algorithm that leverages data from U.S. Department of Agriculture's National Nutrient Database.
"This provides, at the point of sale, education for consumers on how healthy they're eating," Gonzalez continued.
Want more positive news? Sign up for our newsletter right HERE. 
In its conceptual form ValueMe was designed as a tool for the elderly to better keep track of their diets. "Malnutrition in the most vulnerable population groups is a problem of increasing national concern," the Department of Health reported. So, the team partnered with the American Association for Retired Persons to offer discounts and coupons on healthier food items, thus incentivizing a more balanced diet.
According to Boston Magazine, Gonzalez and Grzegorczyk plan to use the $15,000 in prize money to establish a pilot program with a grocery store in Philadelphia. Eventually the team hopes to see ValueMe integrated into registers at national grocery chains.
As former IDEAS Global Challenge award-winner Ben Sanchez noted in presenting ValueMe the award, it has the potential to "trigger a systematic change in the food industry."
For their incredible innovation, and for their desire to help facilitate a healthier world we are proud to name Tomasz M. Grzegorczyk, Melena Gonzalez and ValueMe as our Luminaries of the Week.
For more information about ValueMe, go here.
—————————————————————————————————————————————————
About "IDEAS Global Challenge"
This year's ceremony marked the 15th annual IDEAS Global Challenge, a competition that pairs social entrepreneurs with mentors and supplies training and education to launch a socially conscious product or endeavor.
This year, 46 finalists presented their ideas at the MIT Media Lab and 12 teams ended up splitting the $97,500 in prize money. For more information about the IDEAS Global Challenge, go here.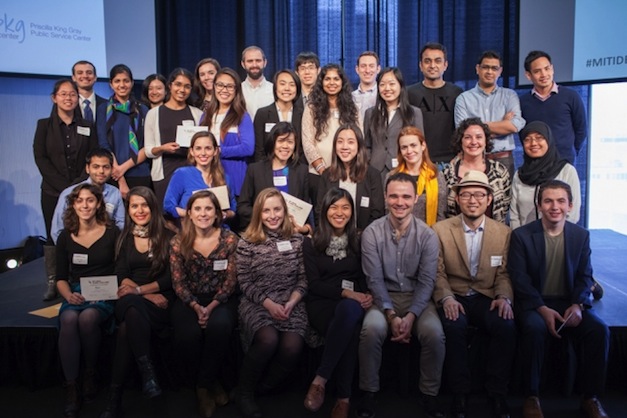 —————————————————————————————————————————————————
Image Credit: "Malena Gonzalez of ValueMe" and "2016 MIT IDEAS Global Challenge Winners" by Ben Bocko, Courtesy of MIT