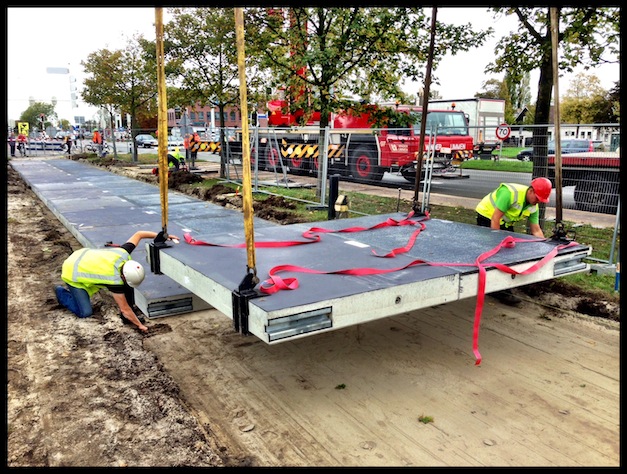 The Netherlands are making good use to the amount of bike paths the country has to offer, as they are set to open the world's first a solar-powered road — a bike path called "SolaRoad."
The path, which will open for the public on Nov. 12th, spans 230 feet with the intended 328 feet of path set to be finished by 2016.
"This is the first road in the world that converts sunlight into electricity," said the official statement released on SolarRoad.nl, the project's official website.
It goes on to describe the details of this groundbreaking idea:
"The pilot road of just a hundred meters consists of concrete modules each of 2.5 by 3.5 meters. Solar cells are fitted in one traveling direction underneath a tempered glass top layer which is approximately 1-cm (approx. 0.4 inches) thick. There are no solar cells on the other side of the road and this is used to test various top layers. In time, the solar power from the road will be used for practical applications in street lighting, traffic systems, electric cars (which drive on the surface) and households."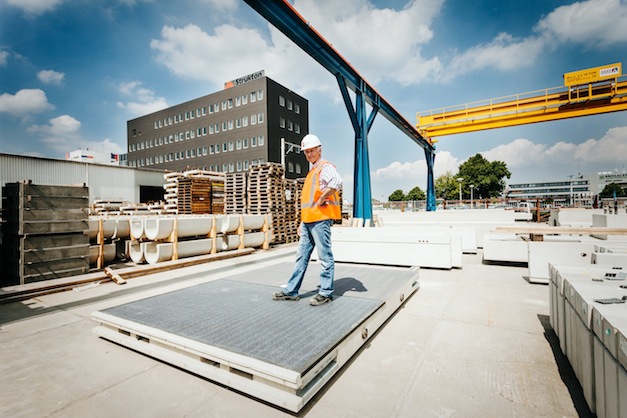 As of now, "SolaRoad" is a small pilot project in the town of Krommenie, which is located in North Holland 25 minutes outside of Amsterdam and has a population of 17,330.
Want more positive news? Sign up for our Weekly Newsletter right HERE. 
Approximately 2,000 cyclists, including school children and other commuters, are expected to use the solar path on a daily basis and once finished, the bike path is expected to generate enough electricity to power two to three houses every day.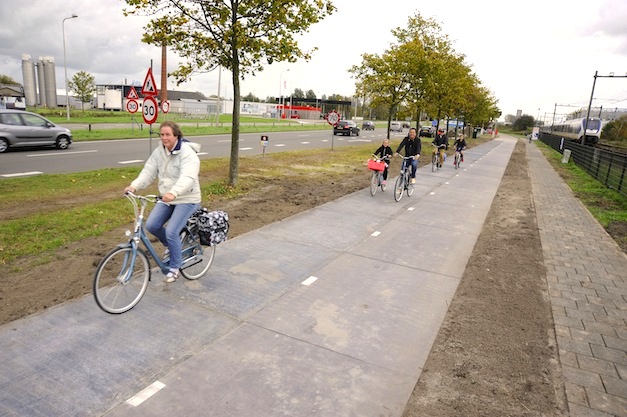 "Electric vehicles are on the rise, but are not really a substitute until the electricity they use is generated in a sustainable way. Roads can generate power right where it is needed," Dr. Sten de Wit said about the potential use of solar technology to power electric cars.
About two thirds of the solar panel electricity system (aka "solar PV") has been installed around the world within the last two and a half years. To say the implementation of solar panel projects is on the rise would be an understatement.
Add to that the rise of the electric car industry and it's no surprise that the implementation of solar powered roadways and bike paths is gaining much needed attention.
"SolaRoad" was developed by TNO, the Province of North – Holland, Ooms Civiel and Imtech Traffic&Infra.
You can find out more information about the project in the video below (Note: it's in Dutch, but has English subtitles).