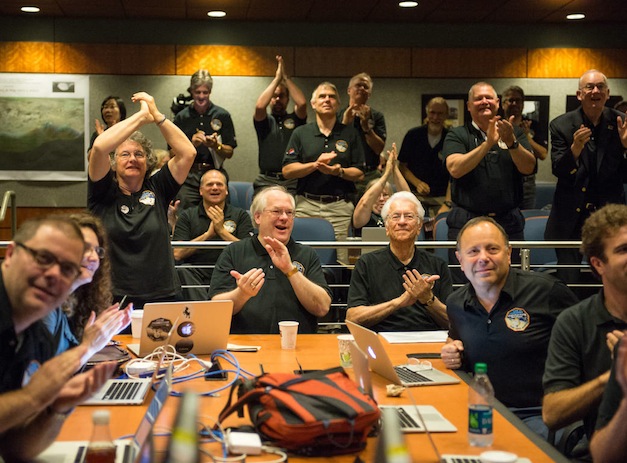 Last week the NASA's New Horizons spacecraft relayed the first up-close images of Pluto 32.02 AU (roughly 3,000 million miles) back to Earth. The dwarf planet was first discovered by American astronomer Clyde William Tombaugh in 1930 marking the first object in what would later be identified as the Kuiper belt.
On July 14, New Horizons completed a flyby of Pluto, making history with the first spacecraft to ever explore the celestial body. After the 13-hour flyby, during which the spacecraft made no contact with earth, transmissions were resumed and the first batch of the incredible amount of data collected was sent to the mission team in a 15 minute "call." Included in this first batch of data were the first up-close images of Pluto ever recorded.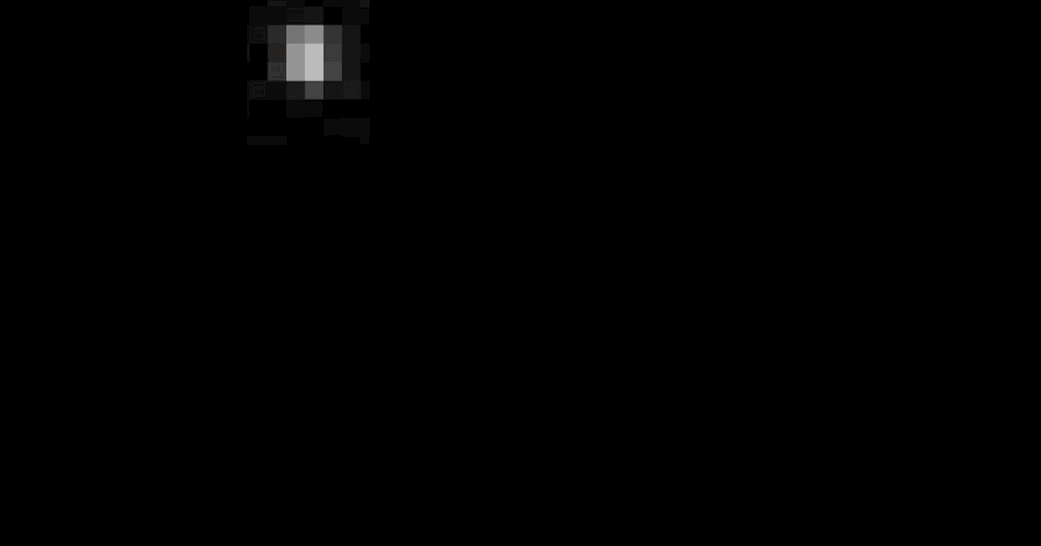 New Horizons mission team is comprised of a group of scientists at John Hopkins University Applied Physics Lab located in Maryland, who have been working on sending a spacecraft to Pluto since 1990. After roughly ten years of work, the project, named New Horizons in 2000, was eventually funded under NASA's New Frontiers program. The spacecraft was launched on January 19th, 2006—9.5 years before it would make its flyby of Pluto.
Want more positive news? Sign up for our Weekly Newsletter right HERE. 
Integral in the success of the New Horizons program was the copious teamwork—partners were spread throughout the country at multiple different institutions and included experts in several fields. "We are proud to be a part of a truly amazing team of scientists, engineers and missions operations experts from across our nation who worked tirelessly to ensure the success of the mission," APL director Ralph Semmel said in a press release.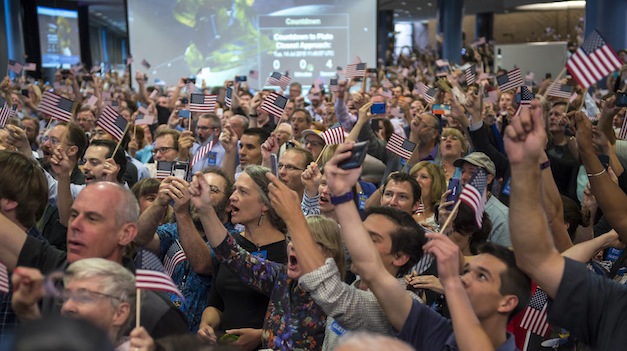 While APL designed, built, and operates the New Horizons craft, research and work was delegated across America. The APL team itself works under the direction of NASA's Science Mission Doctorate, and the Southwest Research Institute located in Boulder, CO lead the mission, science team, payload operations, and encounter science planning, according to the APL's website. Additionally, NASA's Marshall Space Flight Center in Huntsville, AL heads the New Frontier's program. Dozens of other major partners from around the country contributed work.
And while the nation-wide spread of scientists and partners is impressive, so too is the amount of women present on the New Horizons team. Women make up 25 percent of the team—doing work ranging from plasma science team leader to deputy project scientist to the missions operation team leader. While the figure is still gender-disproportionate, it represents a major spike since the Voyager days, in a field typically considered a "boys club."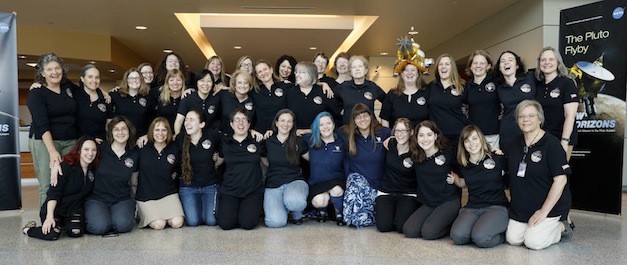 "Girls will be inspired to be scientists and boys will grow up to be 'gender blind,' seeing women in science as the norm," Leslie Young, a deputy project scientist, told EarthSky.
What the scientists – regardless of gender – are most concerned with, though, is New Horizons itself: "My job is to get New Horizons to Pluto," mission design leader Yanping Gao said. Science team leader Fran Bagenal echoed Gao's sentiments, "This [high number of women on the team] isn't remarkable—it's just how it is."
Want more positive news? Sign up for our Weekly Newsletter right HERE. 
What is obviously remarkable is the recognition of the importance of teamwork in the project's success. "I want to congratulate the New Horizons team for the dedication, skill, creativity and determination they demonstrated to reach this historic milestone," Semmel said.
"New Horizons is about a group of talented, smart people who are passionate about the mission," deputy project scientist Cathy Olkin said to EarthSky. "That's what makes New Horizons awesome."
For their outstanding innovation, tremendous work ethic and resolve, their contribution to gender equality in science, and last but not least, for making history with the Pluto Flyby due to tremendous teamwork, we are proud to announce the New Horizons team from around the country our Luminaries of the Week.
To see a list of all the team members head over to NASA's site right here. To read more about the teamwork involved in New Horizons check out this article from Scientific American.
—————————————————————————————————————————————————
You Might Also Like:
    
—————————————————————————————————————————————————