11.8K Flares
11.8K Flares
×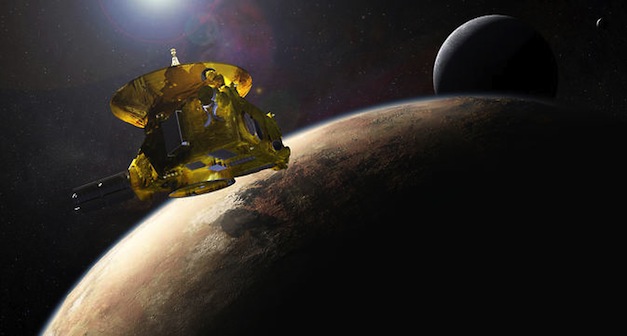 "The fastest spacecraft ever launched, New Horizons has traveled a longer time and farther away – more than nine years and three billion miles – than any space mission in history to reach its primary target," NASA stated on Tuesday.
Now, the spacecraft has officially sent back the first color image ever of Pluto and one of its five moons – "Charon" – captured on April 9 at a 71 million miles distance (see below).
Want more positive news? Sign up for our Weekly Newsletter right HERE. 
"You can see immediately a number of major differences: Pluto seems to be very bright. It seems to be redder. Charon [in the lower left] is now dimmer than Pluto. These are already tantalizing glimpses of this system," Jim Green, NASA's director of planetary science, told National Geographic.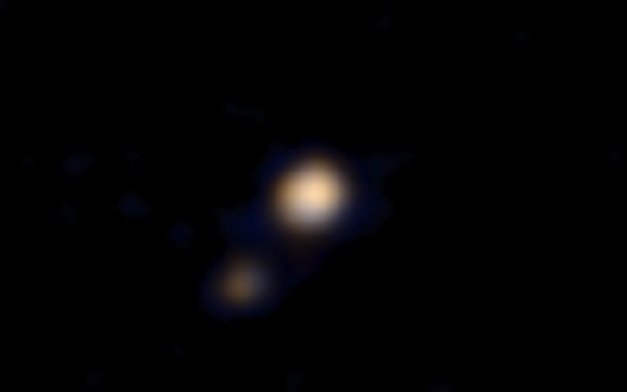 Just last December, on Saturday the 6th, the spacecraft New Horizons "woke up" after spending 1,873 days in hibernation mode and traveling over nine years toward Pluto. On that day, it sent the first "alive" signal, which took 4 hours and 26 minutes to reach NASA's Deep Space Network station in Canberra, Australia.
Pluto, known as the largest body of the Kuiper Belt (even though smaller than our moon), is the last planet in our solar system that has so far not been explored. NASA fittingly calls it the final chapter in "a five-decade-long era of reconnaissance," which began in the early 1960s with the exploration of Venus and Mars, followed by Mercury, Jupiter, and Saturn in the 1970s and finally Uranus and Neptune in the 1980s.
"Nothing like this has been done in a quarter-century, and nothing like this is planned by any space agency, ever again," says New Horizons principal investigator Alan Stern.
Want more positive news? Sign up for our Weekly Newsletter right HERE. 
NASA expects to explore what the agency believes to be Pluto's nitrogen atmosphere, complex seasons, distinct surface markings, an ice-rock interior that may harbor an ocean, and at least five moons. New Horizons will also capture data on the dwarf planet's largest moon, Charon, which could also prove to have an atmosphere as well as an interior ocean.
The spacecraft and its operating crew will only get one shot during its scheduled flyby on July 14 at collecting as much data around Pluto as quickly as possible, which is why it is equipped with a total of seven science instruments, including cameras, plasma and dust detectors, and spectrometers.
"Our team has worked hard to get to this point, and we know we have just one shot to make this work. We've plotted out each step of the Pluto encounter, practiced it over and over, and we're excited the 'real deal' is finally here," said Alice Bowman, New Horizons mission operations manager at the Johns Hopkins University Applied Physics Laboratory (APL) in Laurel, Maryland, which built and operates the spacecraft.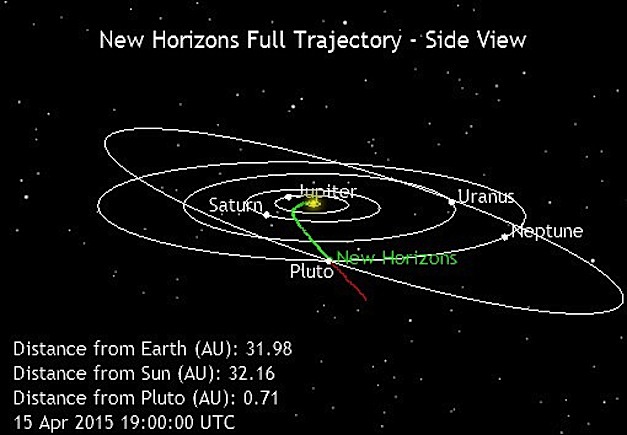 New Horizons will, in fact, will take roughly 100 times as much data as it can send home before flying away after its close approach to Pluto. Even though it will send crucial, high-level data back to Earth within days of the mission, it will continue to return datasets stored in onboard memory for another 16 months.
This will include mapping the geology of Pluto and Charon, their surface composition, temperature, and atmosphere, as well a study of Pluto's smaller satellites and potential rings around the dwarf planet… and of course NASA will take high-resolution images of the planet for the first time in history.
Want more positive news? Sign up for our Weekly Newsletter right HERE. 
"This mission also opens the door to an entirely new "third" zone of mysterious small planets and planetary building blocks in the Kuiper Belt, a large area with numerous objects beyond Neptune's orbit," NASA confirmed about New Horizons' path once the spacecraft finished its Pluto mission.
New Horizons Project Scientist Hal Weaver at APL concluded that, "New Horizons is one of the great explorations of our time. There's so much we don't know, not just about Pluto, but other worlds like it. We're not rewriting textbooks with this historic mission – we'll be writing them from scratch."
You Might Also Like:
—————————————————————————————————————————————————
All Images: Copyright ©2015 by NASA