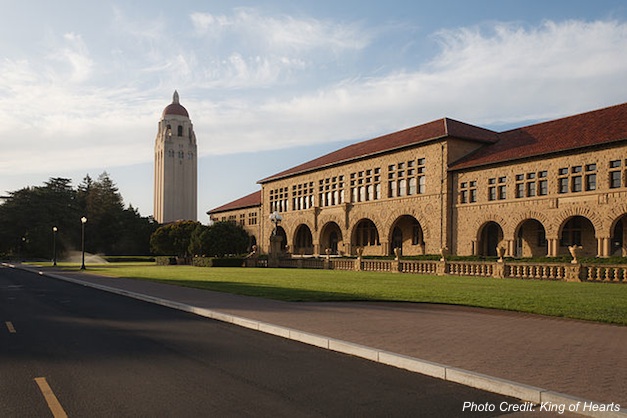 Way to go Stanford!
The university recently announced that its sizeable endowment – which is worth more than $18 billion – will no longer be used to make any direct investments in coal companies.
While Stanford joins 12 other universities that have already taken this step to stand against the use of fossil fuels, the prestigious school is the most prominent on the list. Making the move a possible game-changer.
"Moving away from coal in the investment context is a small but constructive step while work continues at Stanford and elsewhere to develop broadly viable sustainable energy solutions for the future," Stanford's president John Hennessy said in a statement.
The divestment agreement was set in motion last year when a student organization called Fossil Free Stanford began to petition the university to pull its investments from U.S. coal. The group pointed to Stanford University's own "Statement of Investment Responsibility," which states that investment in corporate policies or practices that "create substantial social injury," should be avoided. The group reasoned that under these terms, the school should look at coal's impact on the environment and climate change.
"We are proud that our university is responding to student calls for action on climate by demonstrating leadership," said a statement by Fossil Free Stanford. "Stanford's commitment to coal divestment is a major victory for the climate movement and for our generation."
These students stepped up and made real change for their future, showing that small actions can have huge results.
As Middlebury College professor and founder of 350.org Bill McKibben, put it simply: "Stanford, on the edge of Silicon Valley, is at the forefront of the 21st century economy; it's very fitting, then, that they've chosen to cut their ties to the 18th century technology of digging up black rocks and burning them."