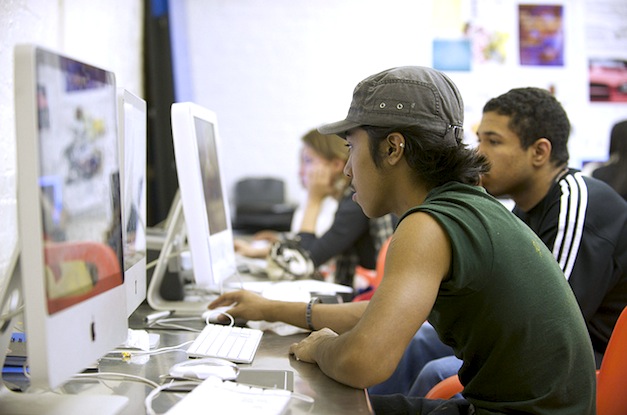 During its last public meeting of 2014, the Federal Communications Commission (FCC) voted 3-2 on Thursday to increase federal funding dedicated to giving schools and libraries across the United States access to high-speed Internet by $1.5 billion a year.
The vote effectively raised the annual spending cap of $2.4 billion to $3.9 billion for what is commonly known as the E-rate program, a service support program that was created by the FCC in 1996 in order to help schools and libraries obtain affordable broadband.
"Today we choose a future where all American kids have access to digital-age learning no matter who they are, where they live or where they go to school," said Democratic FCC Commissioner Jessica Rosenworcel.
Want more positive news? Sign up for our Weekly Newsletter right HERE. 
According to Recode, the demand to increase E-rate funds far exceeded the $2.4 billion spending cap for years, because it had not been raised in relation to inflation rates.
As a result of today's vote, telephone bills of American consumers will increase by a mere 16 cents per month ($1.92 a year per phone line), which will go directly to the E-rate program and help schools and libraries in rural as well as low-income urban areas gain access to high-speed Internet starting in 2015.
–
Image Credit: "Duke_Ellington 105" by US Department of Education / CC License 2.0 via Flickr