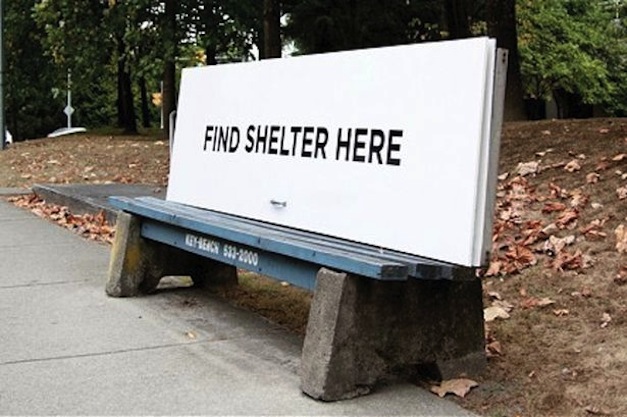 These benches do a lot more than give people a place to wait for the bus.
As a way to raise awareness, the Canadian charity RainCity Housing created benches in Vancouver, which fold out into emergency shelters for people who might need a place to sleep.
One of the versions of the advertisement reads, "Find shelter here" and then when the shelter is opened, it reads, "Find a home here." The other installation text says, "This is a bench" but when the sun begins to set, glow-in-the-dark text says, "This is a bedroom."
How clever and kind. This has got to be our favorite type of advertising.