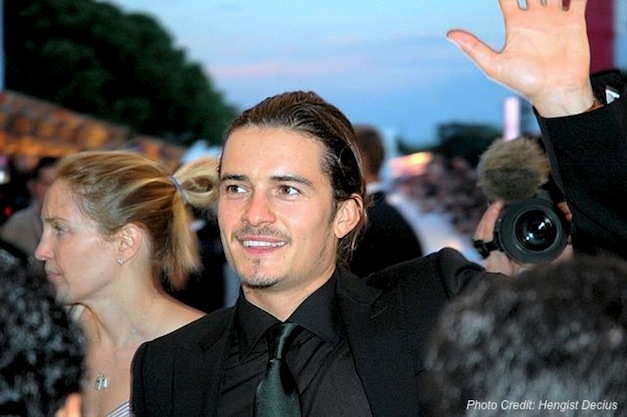 We believe there is no such thing as doing "too much" good in the world. So here's another great example of a celebrity using their fame to do just that.
Orlando Bloom linked up with UNICEF recently and traveled to Jordan to meet and speak with Syrian refugees that have been displaced from their homes because of their country's conflict.
Bloom, who has been a Goodwill Ambassador for UNICEF since 2009, visited the Za'atari refugee camp near the Syrian border on Thursday, which is now home to many families and children who have been affected by the four-year civil war.
"What is most terrifying is that they become a lost generation. Without urgently needed education, protection and psychological support their pain and bitterness will turn into aggression years from now," said Orlando Bloom
He also had time to visit a local family struggling to get by and a school funded by UNICEF, where children have a small escape from the hardship their families face. It is clear that this trip really affected Bloom in his statements made on the UNICEF website.
"These are families that had lives most of us can relate to. Parents had jobs. Kids went to school and got to play. This war obliterated their lives and uprooted them from their homes and now they are living in precarious situations with little or no hope for their futures," said Bloom. "They don't want to live like refugees, with no dignity or respect. They just want their lives back and a future for their children."
While organizations like UNICEF are providing the monetary and structural aid they can for the 1.3 million Syrian children now living as refugees, celebrities like Bloom lend their face to the issue and bring it into the international spotlight.
This isn't the first time that Bloom has visited other countries in connection with UNICEF. Before becoming an official Goodwill Ambassador, he traveled to a school in Nepal to be an advocate for the rights of children to have access to education and clean water. In 2012, he also met with children in Cape Town, South Africa to learn about their lives and to talk about the importance of education and after-school activities.
It is no wonder that Bloom, who recently got a star on the Hollywood Walk of Fame, takes a special interest in helping children all over the world – it turns out he is a great dad to his three-year-old son Flynn, too. (And you know it's true because his ex-wife is saying it!) Australian model Miranda Kerr, said recently on Good Morning America: "He is a great dad and I feel really lucky to have him in my life."