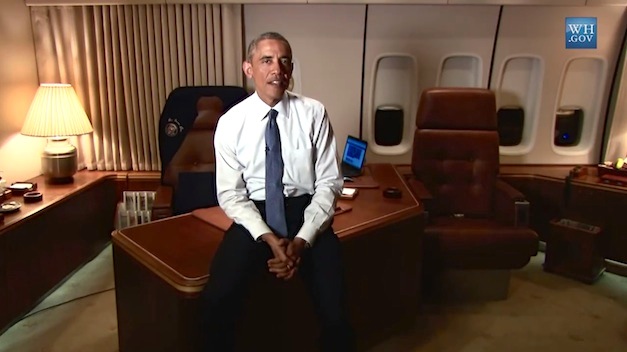 Last night, the White House posted a video on its official Facebook page in which President Obama provides what he calls "a little preview of the State of the Union" in two weeks.
"One of the things we're going to be talking about is education," he said. "I think everybody understands it is the key to success for our kids in the 21st century… [but] it's not just for kids. We also have to make sure that everybody has the opportunity to constantly train themselves for better jobs, better wages, better benefits."
Obama then talked about his proposal to "make community college accessible for everybody," which he plans to talk about in more detail during his visit at Pellissippi State Community College in Knoxville, Tennesse, today.
"Put simply, what I would like to do is to see the first two years of community college free for everybody who is willing to work for it," the President adds.
Why Tennesse?
"Tennessee is the leader in this," said Sara Goldrick-Rab, a professor at the University of Wisconsin-Madison, to NPR News. "Mississippi has looked at it, Oregon is considering it, but Tennessee is the only (state) that has accomplished it."
Want more positive news? Sign up for our Weekly Newsletter right HERE. 
What Goldrick-Rab, the co-author of a study titled "Securing America's future with a free two-year college option," is referring to is Tennessee's program that allows residents to attend community college tuition-free by providing funds (about $1,000 per student per year) through their state lottery.
That's the kind of program Obama would like to see replicated across the country and also the reason he will officially announce his proposal in the state of Tennessee.
While some say this agenda will face an uphill battle and come with its challenges, others agree that we need to start the debate to address evidence that low-income residents tend to avoid college because of its high cost.
"This is a fundamental systematic change. It's bold and exactly what we need right now," says Sara Goldrick-Rab.
NPR has posted an interesting debate weighing free college pros and cons in the light of college tuition history and 21st century developments (for a long time in the 19th and 20th century, college was free!). You can read the post here.