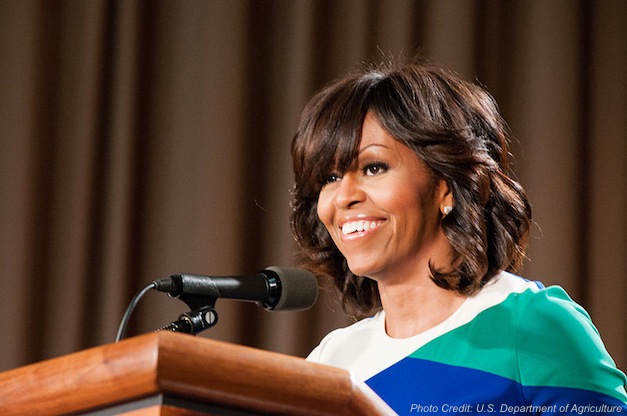 First lady Michelle Obama wants to end veteran homelessness with a new White House initiative – a move that would significantly help the nearly 58,000 veterans living on the streets, giving them shelter by the end of 2015.
It's called Mayors Challenge to End Veteran Homelessness and asks state and local leaders to pledge to work within their communities to give these men and women a roof over their heads.
"So just like it's our country's duty to bring back all of our men and women from the battlefield, we've also got a duty to make sure that every single veteran has a place to call home when they get here and for the rest of their lives," said Obama.
Urging others to jump onboard, the first lady said that 77 mayors, four governors, four county officials were committed to the goal already.
"These leaders are best equipped to tackle this challenge because they know their communities inside and out, and they're in touch with service providers who know these veterans by name," she explained. "So they aren't just going to address veteran homelessness in their cities and states, they're going to end it."
Obama believes if we can get together on this issue, pushing each other to help and get involved, then this lofty goal will become doable. She explains that while 58,000 homeless veterans is too high a number, it is spread over the entire country. That could mean that one metropolitan area only needs to find homes for a few hundred people at most.
Rousing the audience's competitive spirit, Obama said: "Can you challenge a neighboring mayor or governor to see who can get all their vets into housing first? That's the kind of challenge – can you challenge yourself to be the first to end veteran's homelessness in the Midwest or in the South? Take a region, get it done."
While the administration has made significant strides in lowering the number of veterans without homes in recent years, getting 73,000 veterans out of homelessness since 2008, there is still work to be done.
"We have made great progress over the past few years because of leaders like all of you who refuse to accept veteran homelessness as a fact of life," Obama said. "And now we have to finish the job once and for all, because when a veteran comes home kissing the ground, it is unacceptable that he should ever have to sleep on it."