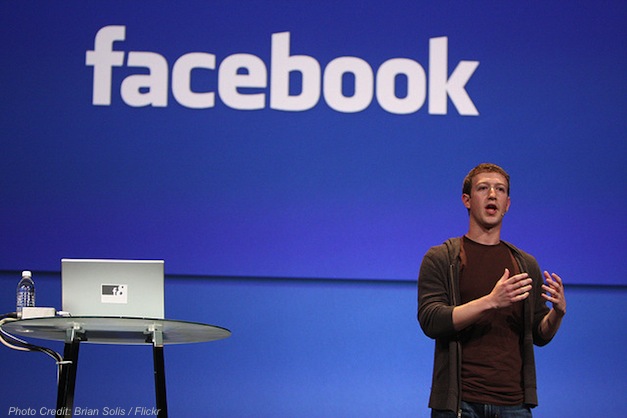 This week's luminary is a man whose name might be as ubiquitous in the tech world as the company he created. Mark Zuckerberg was portrayed in the mega-successful movie "The Social Network," made his fortune at a very young age, and is one of the richest people in the world. But forget the prickly, socially-awkward college student you saw in the fictional film, Zuckerberg's actions tell a much bigger story: with Facebook as his tool, the Internet entrepreneur might just radically change the world.
If you haven't heard about it already, it's time we talk about Facebook's initiative, Internet.org. As Forbes put it simply: "While many companies talk about 'doing well by doing good,' Facebook's Internet.org initiative makes most other corporate projects for social betterment look banal." And what's the ambitious goal, you ask? Connecting every single person to the Internet, everywhere in the world.
"The goal of Internet.org is to make Internet access available to the two thirds of the world who are not yet connected, and to bring the same opportunities to everyone that the connected third of the world has today," an Internet.org press release explains.
Zuckerberg has made it clear that he believes connectivity is a human right, as it opens up the global knowledge economy. But still, a vast majority of the world doesn't yet have that access.
The Facebook founder knows he must tackle the major problems preventing people from connectivity, which are mainly caused by poverty. He hopes to do this by making access free or very cheap for those who can't afford it, so that demand will eventually grow, and countries will make building Internet infrastructure a priority.
"The goal we have in Internet.org is to create a sort of onramp to the Internet," Zuckerberg said at an event in Barcelona.
So why is this so important for Zuckerberg – a man who isn't afraid to take risks to accomplish any goal? It's not for the money that's for sure. This entrepreneur believes that his company isn't worth anything if it's not contributing something good to the world.
"I cannot put together a model that shows how this is going to be profitable for us any time in the near future," Zuckerberg told Forbes. "I have this philosophy that you can't always connect the dots on why something is going to be good for you going forward. But generally, if you do good things you end up benefitting down the line."
If Zuckerberg successfully reaches his goal, the positive implications would be enormous. Can you even imagine? Everyone would have access to information and even education through their devices. Those in need would be able to able to find answers to the healthcare questions. Farmers would be able to look up weather patterns to help with their crops. The possibilities for growth and improvement in areas that need it most would become endless.