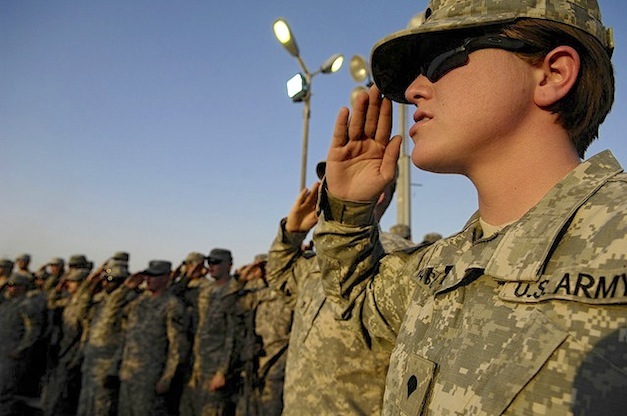 In a move to further promote gender neutral policies in the U.S. military, the Marine Corpse is planing to update 19 official job titles that include the word "man" and replace it instead with "marine," according to the Marine Corps Times who first reported the story.
A month-long review of 33 job titles in total was ordered by Navy Secretary Ray Mabus in January following Defense Secretary Ash Carter's announcement that all military jobs would be opened to women.
Want more positive news? Sign up for our newsletter right HERE. 
In the official order, Mabus wrote that, "As we achieve full integration of the force … this is an opportunity to update the position titles and descriptions themselves to demonstrate through this language that women are included in these MOSs."
It was widely known that as the U.S. military overall made moves to integrate all genders, the Marine Corps was the division most notably resisting changes. It is, thus, an especially encouraging development to see an institution as historic and iconic as the Marines adapt to a new reality.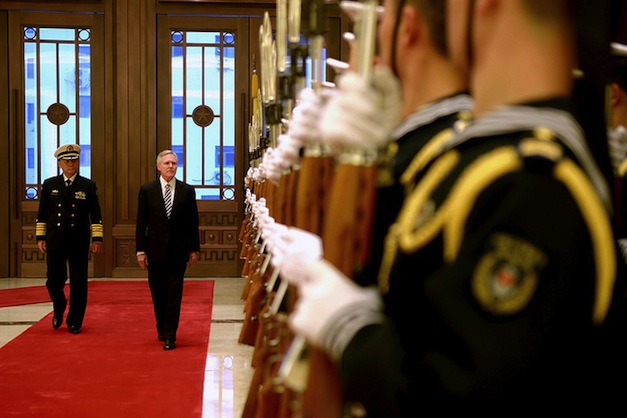 A partial list of "military occupational specialties" (or MOSs) that has been released so far, includes the following updated job titles:
Basic infantry Marine
Riverine assault craft Marine
Light-armor vehicle Marine
Reconnaissance Marine (to include three other recon-related jobs that include the word "man")
Infantry assault Marine
Basic field artillery Marine
Field artillery fire control Marine
Field artillery sensor support Marine
Fire support Marine
Basic engineer, construction and equipment Marine
Basic tank and assault amphibious vehicle Marine
Armor Marine
Amphibious assault vehicle Marine
Amphibious combat vehicle Marine
"Names that were not changed, like rifleman, are steeped in Marine Corps history and ethos," a Marine official, who spoke on the condition of anonymity, told the Marine Corps Times. "Things that were changed needed to be updated to align with other MOS names."
Want more positive news? Sign up for our newsletter right HERE. 
Additionally, some of the 33 titles that were reviewed will continue to include the word "man" as long as they are not describing the Marine doing the job. Others already featured gender-neutral descriptors like "specialist" or "chief," so they did not need to be changed.
An update to the overall MOS manual is also expected to be announced as part of a service-wide message scheduled to be published within the next few days.
—————————————————————————————————————————————————
Image Credits: "Salute at Sunset" by The U.S. Army and "Ray Mabus inspects Chinese troops in Beijing" by Commander, U.S. 7th Fleet / CC License 2.0 via Flickr