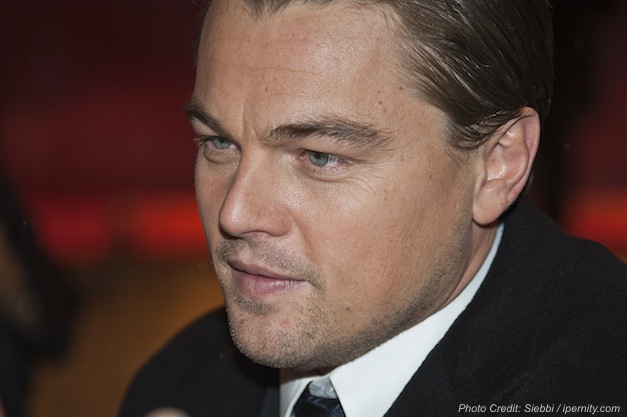 Leonardo DiCaprio joined President Obama today in promising to help protect the ocean and asked other countries to do the same.
At Tuesday's "Our Ocean" State Department conference DiCaprio announced that the Leonardo DiCaprio Foundation would spend $7 million over the next two years on marine conservation. He explained that a main focus of the money would go toward helping countries that are expanding marine reserves.
DiCaprio, who founded his foundation in 1998, already awarded the advocacy group Oceana a $3 million grant in February to protect the ocean and help marine species. It is clear that this is an important issue for him (and us all).
"This isn't simply an exercise in wildlife conservation," he told global leaders at the conference. "If we don't do something to save the ocean now, it won't be just the sharks and the dolphins that suffer. It will be our children and our grandchildren."
Obama speaking via video at the State Department conference explained that saving our oceans is a financial and environmental necessity, and he would not hesitate to use his executive authority "to protect some of our nation's most precious marine landscapes."
He also pledged to start a federal initiative to strengthen laws against illegal fishing – a move that Bell Lowell, an Oceana campaign director, called "a historic step forward."
"This initiative is a practical solution to an ugly problem and will forever change the way we think about our seafood," Lowell said to the Washington Post.