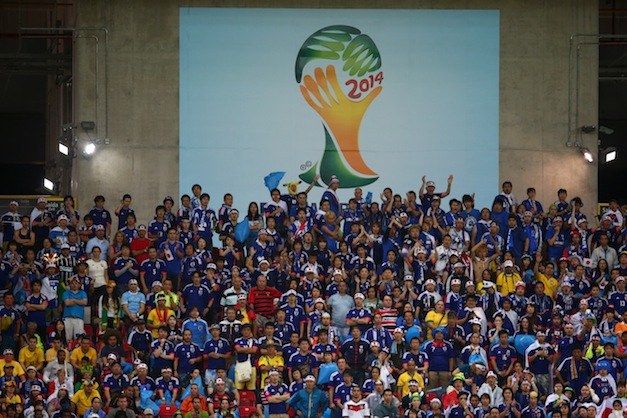 Even though Japan lost 2-1 against Ivory Coast on Saturday in their first World Cup match, the team's fans showed us what true sportsmanship looked like when they stuck around after the game to help pick up trash.
This apparently is a customary practice at Japanese sporting games; but seeing the Blue Samurai supporters cleaning up after themselves is a completely novel sight for many countries, and something most fans wouldn't consider doing.
Japan fans actually cleared their own trash after #WorldCup match vs Ivory Coast #Brazil2014 https://t.co/aDAUuVVzvF pic.twitter.com/9pQmh5M5po

— Yahoo Singapore (@YahooSG) June 16, 2014
CLASS ACT: Japanese fans were seen cleaning their part of the stands after the match. #WorldCupProblems pic.twitter.com/0wIR8alK8P

— World Cup Problems (@WorIdCupProbs) June 15, 2014
Japan currently places 3rd within Group C and must beat Greece and Columbia to advance to the next round of matches. With fans like this, they just might!