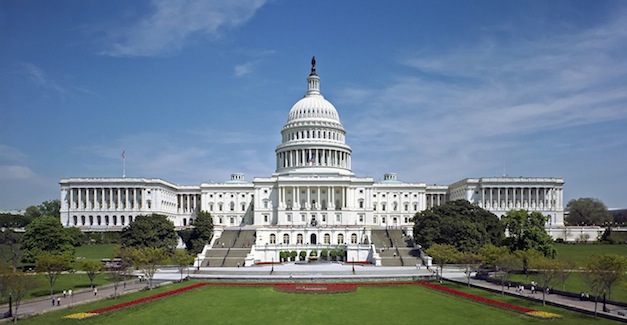 Despite the fact that there are unsolved issues, Republicans and Democrats were able to come together on two important bills: Veterans Affairs as well as Transportation funding.
The Senate voted almost unanimously (91 to 3) to pass the Veteran Affairs bill dedicating more than $16 billion to help expedite extensive treatment delays and help solve the record-keeping crisis, which significantly backlogged Veteran's requests for treatment due to an antiquated system. You can find out more information about the VA bill right here.
The U.S. Department of Veterans Affairs handles three major categories for America's veterans: medical care, benefits and burials/memorials. In late May, VA chief Eric Shinseki resigned apologizing for his inability to solve the problems at hand. Short after, President Obama nominated former Procter & Gamble CEO Robert McDonald, who was unanimously confirmed by Congress in a bipartisan action.
Hoping that a successful CEO would bring business savvy to solve the VA's problems long-term, Obama said, "As a country, we have a solemn duty to serve our veterans as well as they have served us. I know Bob will help us honor that commitment and make sure every veteran gets the care they deserve, the benefits they've earned, and the chance to pursue the American Dream they've risked so much to protect."
The transportation bill was passed by the Senate with a 81 to 13 vote in favor of an $11 billion spike of the Highway Trust Fund, which keeps 6,000 state highway and transit projects going until next spring.
The bill will also save 700,000 construction jobs and was endorsed by the White House as a temporary solution.