Several celebrities, business owners and philanthropists recently gathered at the historic Beverly Wilshire Hotel to attend the 7th Annual Night of Generosity with hopes of raising awareness and funds to build water wells throughout undeveloped countries where there is currently no access to clean water.
Guests included How to Get Away with Murder's Aja Noemi King and New Girl's Lamorne Morris, who said about the cause that, "It's a pretty simple thing – you give money, they build water wells. A lot of places don't have clean water and I thought, 'How about I show up and do what I can?'"
Want more positive news? Sign up for our newsletter right HERE. 
Also attending was Chaz Dean, creator and founder of Wen Hair Care and Chaz Dean Studio. Dean has partnered with the Generosity foundation and sponsored this annual event for the past three years. When Dean initially learned of the world water crisis, he took it upon himself to not only fund a well in Haiti, but also travel to the site to see the finished work for himself.
"This is an ask for a basic necessity to live. How can you not hear that? How can you not understand that?" Dean told Luminary Daily about the urgency of the cause and what moved him to get involved.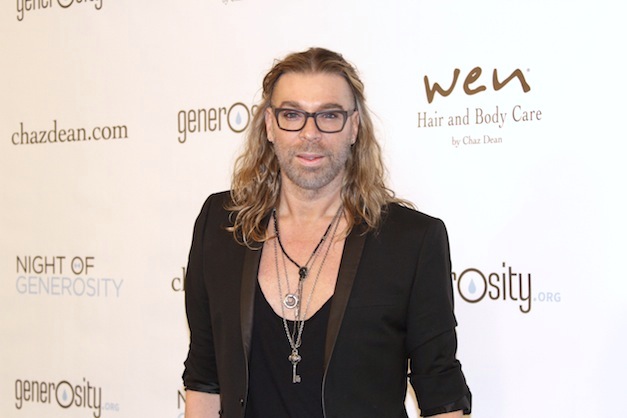 The evening was hosted by Extra's Renee Bargh and E! News' Jason Kennedy. "I've been doing this since day one when we were in a really small Lulu Lemon store in Beverly Hills auctioning our friends off for dinners just to build wells ­– and now (more) people come and want to give," said Kennedy.
The gala featured uplifting musical performances, an inspiring spoken word and interactive displays that allowed guests to get a glimpse of what it's like to live a day without access to clean water.
Want more positive news? Sign up for our newsletter right HERE. 
One display provided large jugs full of water equaling 45lbs for guests to attempt to carry several yards. 45lbs is the average weight a person may carry for miles each day as they fetch water for their families.
"I just hope people realize … there are millions who walk miles with gasoline cans filled with really gross water that has sickness and disease in it," explained Kennedy, adding that, "One well can provide clean water to people in villages for up to twenty years."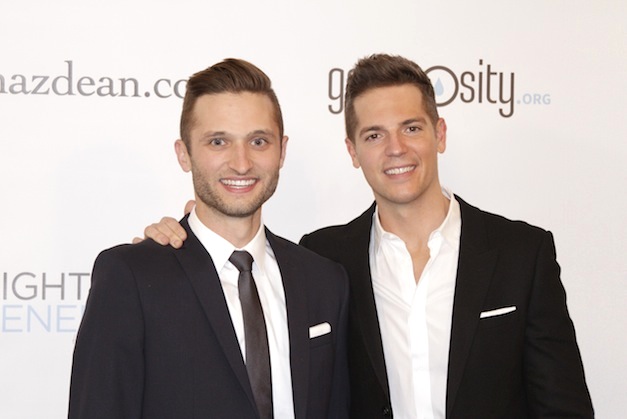 When Generosity co-founder, Jordan Wagner (pictured above), took the stage, he shared how he visited East Africa seven years ago and saw first hand what an impact the lack of water had on families and entire communities.
Upon his return to the states, he and his father, Pastor Philip Wagner, founded Generosity. "There are close to 663 million people that do not have access to clean water. Water is the most basic human need. There are people walking miles and miles every day," Wagner shared with the audience. "They are not able to go to school, not able to get a job. They are not actually able to grow out of poverty because they are stuck walking and searching for water – and it kills more people than war, AIDS and famine combined."
Want more positive news? Sign up for our newsletter right HERE. 
He continued, "We are imagining a better future, but if we imagine something without acting on it, it's just a dream. If we actually follow it up with action, it becomes world changing."
Each well costs $5,000 to create. In spite of this expense, Wagner's call to action incited immediate funding of 42 wells, not including silent donations. "We all have something to give… Hope is one of the most important things that we can have. At the end of the day what we're trying to build in people is this desire to hope for something better for our whole planet," Wagner concluded.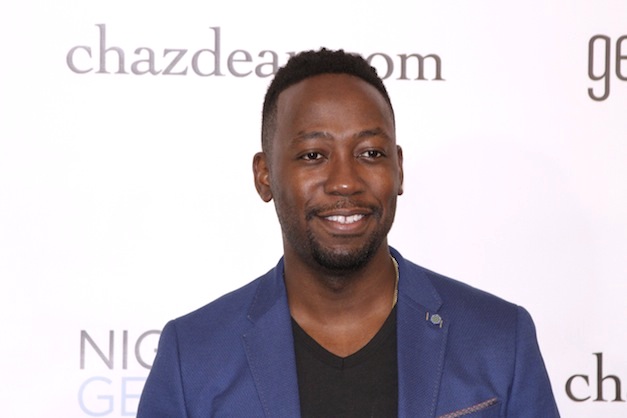 At the end, Dean, who led the donations with funding for ten wells, left us with a refreshing thought when he told Luminary Daily that, "I wish people would use it (social media) for more positivity. It's important, getting the right message out there and realizing the power in positivity instead of negativity. And that's my focus – to uplift people, motivate people and inspire people. I wish people would use their social media for those causes."
We couldn't agree more.
For more information on how you can get involved and help millions of people live a better life, check out the foundation's official website right here.
—————————————————————————————————————————————————