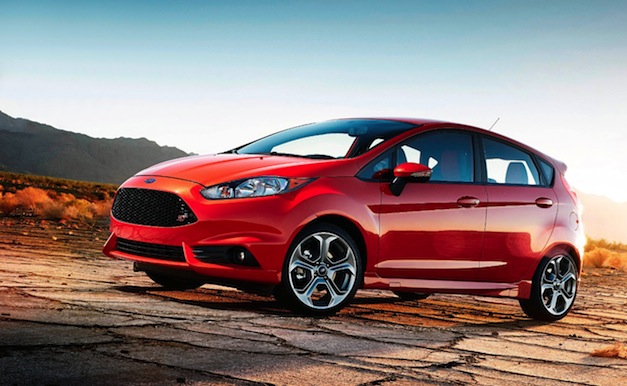 Ford Motor Company is looking to make the production of their cars more energy efficient by using carbon emissions to build new parts.
On Monday, Ford Executive Chairman Bill Ford announced that the automotive manufacturer is planning to use carbon dioxide captured during production to make interiors and seats.
The interiors and seats will be made of a new hybrid material. At least half of the material will be made up of polyols, which is a CO2 based substance. And the change could be a big one for the fossil fuel industry.
Want more positive news? Sign up for our newsletter right HERE. 
Currently, according to British Plastic Federation, 4 percent of fossil fuel use around the globe comes from the production of plastics — the kinds used in creating the interiors of cars, among other products. And while that statistic is relatively small, the impact could be huge considering more than 82.4 million barrels are consumed every day.
"It's really been interesting to try and come up with new ways to solve environmental solutions… What's really cool is all this technology is enabling solutions that even two or three years ago wasn't possible," Ford told Fortune during the Fortune Brainstorm E summit, where the company made the announcement.
While Ford is implementing this new technology, Novomer, a New York-based "sustainable chemistry company," developed the technique. In 2013 the auto giant partnered with universities and companies to find ways to use carbon dioxide captured during manufacturing. Novomer found a way to turn the CO2 into polyols.
Some of the process is described in the short video below:
"We're sequestering CO2 to make things we need to use, just like plants. Except instead of producing complex sugars the way plants do, Ford is testing taking excess carbon dioxide and making durable plastics to use in vehicles," the video explains.
According to Ford, the new polyols could save 600 million pounds of petroleum per year. "There's 30 pounds of foam in a typical vehicle, and 300 pounds of plastic… So 10% of the vehicle is plastic currently, and that number grows every year as we try to use plastic to replace metal for light-weighting, fuel economy purposes," the company's Technical Leader of Sustainability Debbie Mielewski said.
Want more positive news? Sign up for our newsletter right HERE. 
While the production of such goods is still in the early stages, researchers predict it could be possible in the next five years, Fortune reported. The move is also one of many that Ford has implemented in recent years: soy foam has been a popular and sustainable alternative for automotive makers for many years.
Similarly, in addition to the reduction in fossil fuel use, the new polyols are reportedly easily recyclable.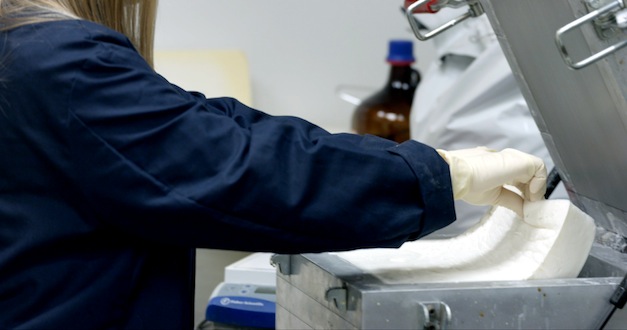 "Ford Motor Company has made a huge commitment to reducing our impact on the planet. We're looking way into the future and we're saying, 'You can do things that most people say you can't,'" the company says in the video.
For their innovation, for championing of environmental health over profit, and for their desire to create real and lasting change in the world of production, we are proud to name Ford and Novomer our Luminaries of the Week.
For more information about Novomer, go here.
—————————————————————————————————————————————————
Image Courtesy of Ford Motor Company