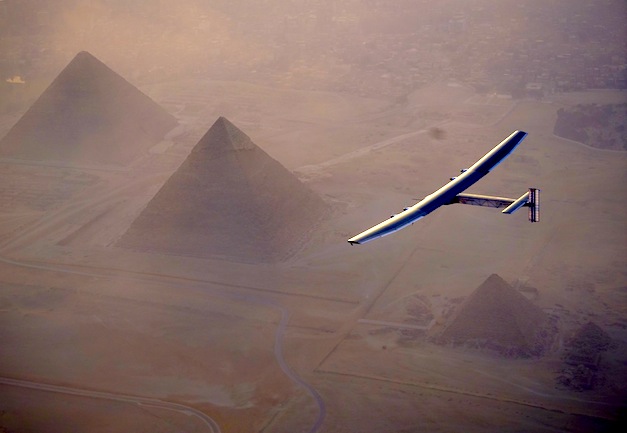 It took 505 days, but the Solar Impulse 2 completed its journey around Earth using only solar energy instead of fossil fuels. The aircraft landed in Abu Dhabi before sunrise around 4 a.m. on Tuesday, making history as the first vehicle to circumvent our planet using sustainable energy.
Two Swiss pilots and entrepreneurs, Bertrand Piccard and Andre Borschberg took turns manning the single seater aircraft giving hope to the future of sustainable energy in transportation.
Want more positive news? Sign up for our newsletter right HERE. 
The flight around the world was split up into several stages, including a flight across the Atlantic, which took 70 hours, and crossing the Pacific, which took them 118 hours. In the last leg of the journey from Cairo, Egypt to Abu Dhabi, Piccard struggled with turbulence caused by hot desert air making for a bumpy 48 hour and 37 minute ride.
"It's very emotional to take off from Egypt with Si2, given that I landed here in 1999 after accomplishing the first non-stop round the world balloon flight," said Bertrand Piccard, Initiator and Chairman of the project, before taking off for the final flight.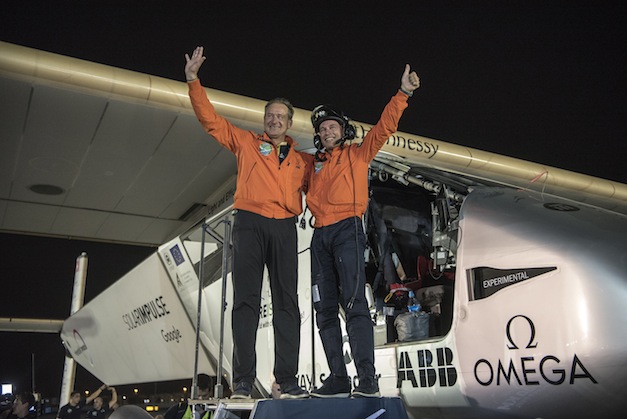 "It's precisely here that started my dream of making another circumnavigation, but this time without fuel, only on solar power. I'm excited to come so close to the goal, but unfortunately there are still so many people we have to motivate before having a world running on the same clean technologies," he added.
The Solar Impulse 2 is powered by 17,248 solar panels with a wingspan wider that a Boeing 747. Weighing about the same as an SUV, the second aircraft in the Solar Impulse project was equipped with four electric engines and an on-board battery to keep it in the air at night. Traveling around the world clocked in at a flight of around 40,000 kilometers.
Want more positive news? Sign up for our newsletter right HERE. 
Piccard told CNBC, "It really shows that you can do incredible things with clean technologies, renewable energies, like flying day and night on solar power with an airplane (with) unlimited endurance because you don't need to refuel."
According to the original Solar Impulse announcement, their trip around the world was made up of 17 separate flights, setting an estimated 19 world records, pending confirmation from the World Air Sports Federation. Among the achievements is the longest single manned flight that lasted five days and nights while crossing the Pacific Ocean from Hawaii to Japan.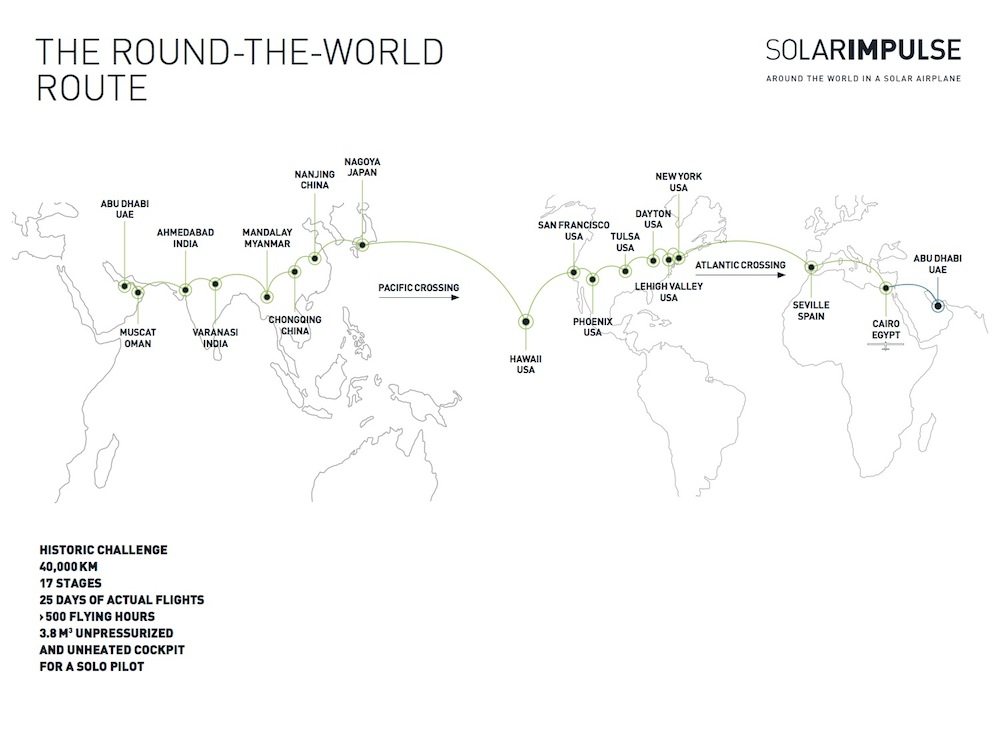 "This is not only a first in the history of aviation; it's before all a first in the history of energy. I'm sure that within 10 years we'll see electric airplanes transporting 50 passengers on short to medium haul flights. But it's not enough," said Piccard addressing the crowd of people from the cockpit upon landing.
He concluded that, "The same clean technologies used on Solar Impulse could be implemented on the ground in our daily life to divide by two the CO2 emissions in a profitable way. Solar Impulse is only the beginning, — now take it further! "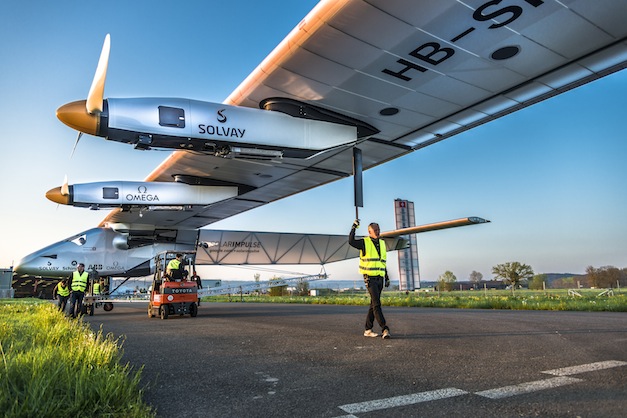 All Images Copyright © 2015, 2016 by Solar Impulse