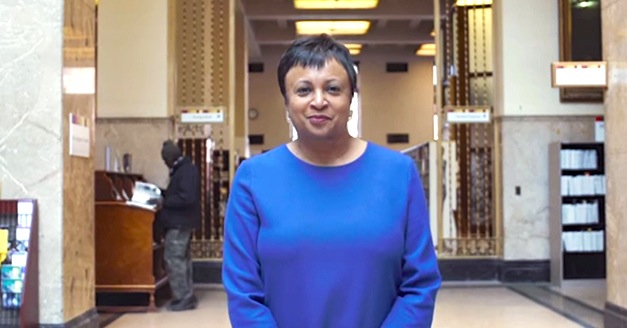 Dr. Carla Hayden made history this week when she was sworn in as the new Librarian of Congress. She is the first woman to hold the position and the first African-American.
Dr. Hayden was sworn in on Wednesday by Chief Justice John G. Roberts Jr. in Washington D.C. after receiving confirmation by the Senate in July. The Library of Congress, started in 1800, is the largest library in the world containing over 162 million items in their collection.
Want more positive news? Sign up for our newsletter right HERE.
Hayden is starting the position as the 14th librarian of Congress, and the first leader of the institution who is not a lifetime appointee. After the resignation of the previous librarian Dr. James A. Billington, who served for 30 years, Congress passed a law that limited the term to ten years with the possibility of reinstatement, instead of a lifetime appointment.
Hayden left her job as Baltimore's chief librarian to take on her new role, taking a pay cut of more than 20 percent to lead America's foremost library. She was a beloved part of the Baltimore's library organizations, but she has hopes that she will be able to turn around the world-famous library that has recently been struggling with a variety of issues.
"To be the head of an institution that's associated with knowledge and reading and scholarship when slaves were forbidden to learn how to read on punishment of losing limbs, that's kind of something," Hayden is quoted as saying.
Want more positive news? Sign up for our newsletter right HERE.
The Library of Congress has been criticized recently for not keeping up with the digitization of information, and falling behind in their records, among a litany of other problems. Hayden plans to tackle these issues head on, as she starts her new position.
In her acceptance speech Hayden said, "There were times when it needed to be seen as a place for scholars, and there was a time when it needed a little muscle politically to get its budget growing and build a new building. It's time in this library's life, with 162 million items, in all different formats, to take advantage of a librarian that has been through those type of changes."