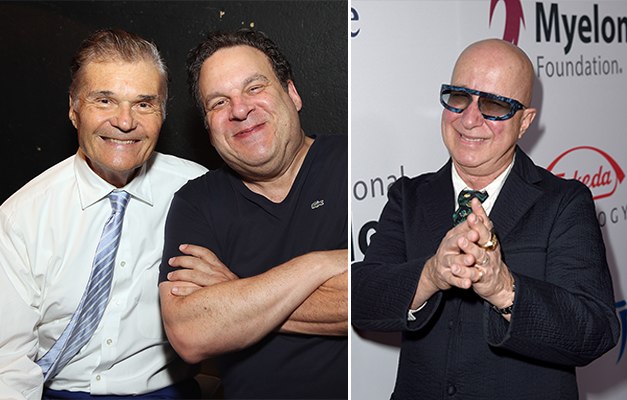 Comedy icons like Jeff Garlin, Tig Notaro, Heather McDonald, Andy Kindler, and Tony Award-winning ventriloquist Jay Johnson gathered at the Wilshire Ebell Theatre & Club in Los Angeles on Saturday for the 9th Annual Comedy Celebration in honor of renowned actor Peter Boyle ("Everyboday Loves Raymond," "The Santa Clause"), who died in late 2006 after a four year battle with myeloma.
The event was presented by the International Myeloma Foundation (IMF), the global leader in conducting research to find a cure for multiple myeloma, which is the second most common blood cancer known today.
Want more positive news? Sign up for our newsletter right HERE. 
"The audience tonight is going to learn more about what the International Myeloma Foundation is all about and how we are working very hard towards finding a cure," said Loraine Boyle, event chair and IMF board of directors. "Our Black Swan Research project is a very sophisticated form of testing that will hopefully zero in on what combination of chemo therapies work and can actually cure our patients."
And most importantly, said Boyle, "They'll learn that in the face of bad things happening, if you can laugh, you are in better shape than if you don't." "And Paul Schaffer is here, so it's going to be a great night. I can't wait to see it myself," added Fred Willard, who hosted the event.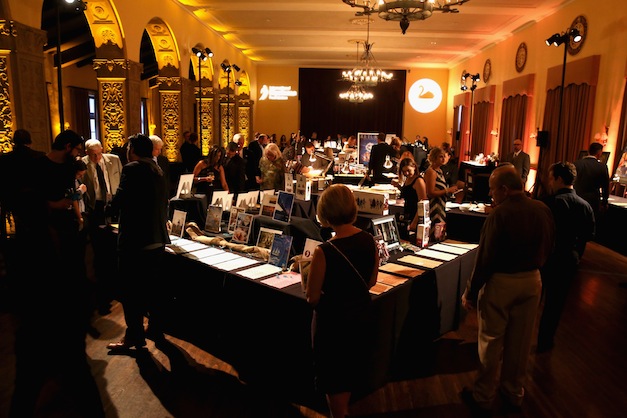 Before heading into the theater, audience members had a chance to bid on unique items as part of a silent auction, the proceeds of which are going to the Peter Boyle Research Fund to support the Black Swan Research Initiative. Since its inauguration in 2007, the annual Comedy Celebration has raised over $5 million.
Then, after a brief video introduction by long-time supporter Ray Romano, Fred Willard took to the stage to launch into the comedy show by jokingly noting that he is not going to introduce the upcoming performers as "comedians," but rather as "speakers" in order to avoid setting "the bar too high."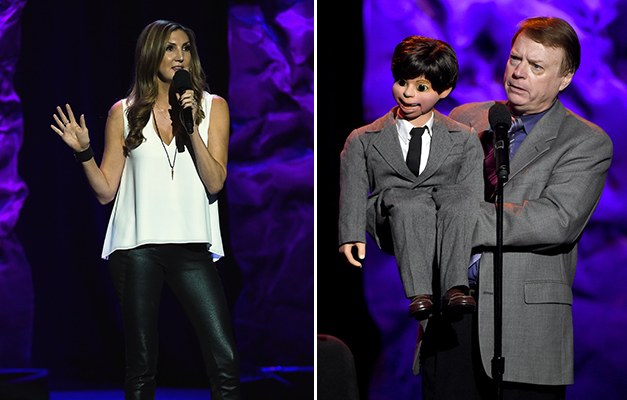 He most certainly did not, as all of the comedians received a warm welcome and brought much laughter and cheers. An on-going and important theme throughout the night, however, was how much Boyle meant to all of them. Every performer took the time to share a story or two about how Boyle's fight against cancer and how his wonderful personality impacted their lives, with Ray Romano concluding that, "I love honoring Peter Boyle – a dear friend of mine, who I miss all the time."
The evening concluded with a special musical performance by the infamous Paul Shaffer of the Late Show with David Letterman. The renowned band leader ended his set with the dance hit he co-wrote, "It's Raining Men," featuring Fred Willard, Tig Notaro and Heather McDonald as his background singers.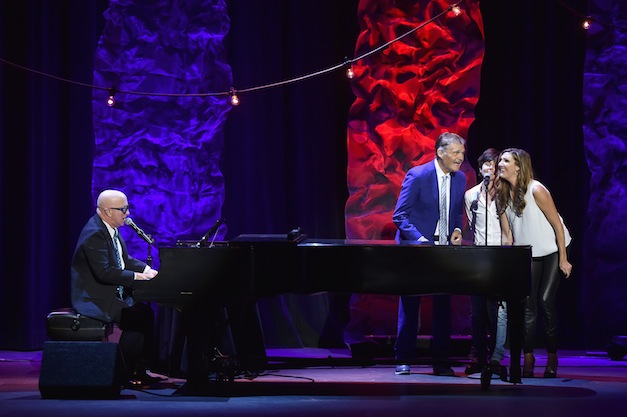 "Health is the number one thing. If you don't have it, you don't got nothin'. We have to support the people who are trying to make strides scientifically in the area of treating and finding cures," Paul Schaffer told Luminary Daily.
To capture the uplifting message of the night, we asked how important positive thinking is in today's society, to which Maggie Wheeler ("Friends," "Californication") replied, "I'm a firm believer in positive thinking … (and) lifting the vibration of the planet by getting together and building community while doing things for each other."
Want more positive news? Sign up for our newsletter right HERE. 
Fred Willard noted that, "It's very popular today to be negative and look at the dark side, but it's very important for our health – if nothing else – to think positively. It's a good attitude to have."
Loraine Boyle (pictured below) perfectly summed up the night when she told Luminary Daily that, "It (positive thinking) is definitely very important. You have to think positively and then act positively to change things. You can't just sit back and feel sorry for yourself. This cancer is probably caused by environmental toxins, and I think we all need to clean up the environment and look forward to better air and water for our children and future generations."