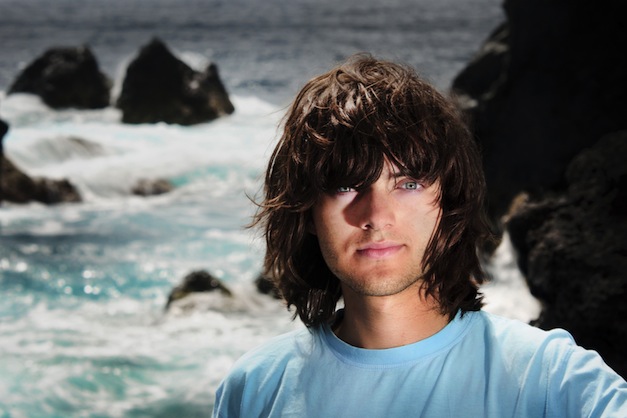 One summer in 2011, the 16-year-old Boyan Slat was diving in Greece and noticed something troubling: "I saw more plastic bags than fish."
"Everyone said to me: 'Oh there's nothing you can do about plastic once it gets into the oceans,' and I wondered whether that was true," Slat told the BBC. So he decided to dedicate his teenage years to finding a solution. And he did. 
Want more positive news? Sign up for our Weekly Newsletter right HERE. 
The Problem
The global production of plastic totals roughly 288 million tons every year, 10% of which ends up in the ocean over time. The resulting damage to the marine ecosystem not only causes marine dead zones and green algae booms, but it also contaminates animals that live in the ocean and by extension threatens human health due to a poisoned food chain.
The most vulnerable and congested areas of plastic pollution are five major gyres (circular-moving water systems) spread across the world's oceans where currents collide. This creates a big challenge, because the plastic keeps moving and makes cleanup efforts incredibly difficult, if not impossible.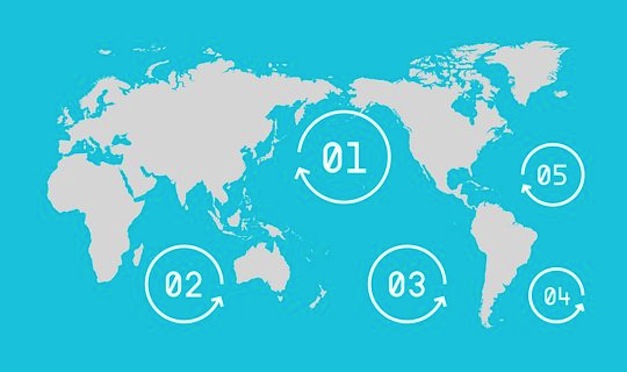 The Solution
Rather than chasing the plastic, Slate thought to himself, "Why don't we let the currents do the work and deliver the plastic to us?"
In a recent study, the University of Western Australia, after taking measurements in the North Atlantic Garbage Patch, confirmed that "almost all plastic was on or very close to the surface, meaning it's within reachable distances for a cleanup operation," Slat announced. So here is what he came up with.
Official Description of Cleanup Technology by The Ocean Cleanup

Attaching an array of floating barriers and platforms to the sea bed enables us to concentrate the plastic before extracting it from the ocean —a collection process 100% driven by the natural winds and currents.

Instead of nets, we make use of solid floating barriers, making entanglement of wildlife impossible. Virtually all of the current flows underneath these booms, taking away all (neutrally buoyant) organisms, and preventing by-catch, while the lighter-than-water plastic collects in front of the floating barrier.

The scalable array of moorings and booms is designed for large-magnitude deployment, covering millions of square kilometers without moving a centimeter.

Thanks to its projected high capture and field efficiency, a single gyre can be covered in just 5-10 years (or longer, depending on the chosen deployment strategy).
The best part? The collected plastic can be recycled for commercial use and produce oil with a smaller carbon footprint than fossil fuel extraction creates.
Want more positive news? Sign up for our Weekly Newsletter right HERE.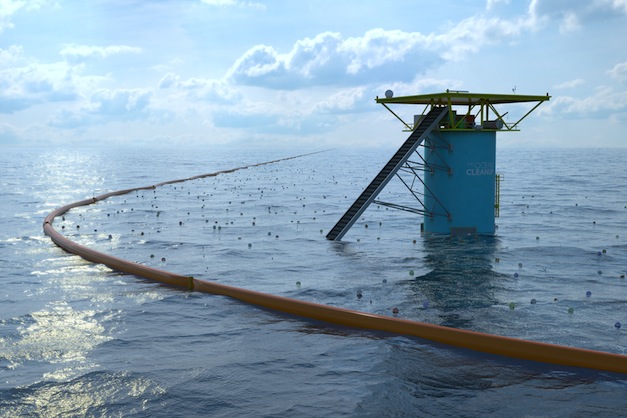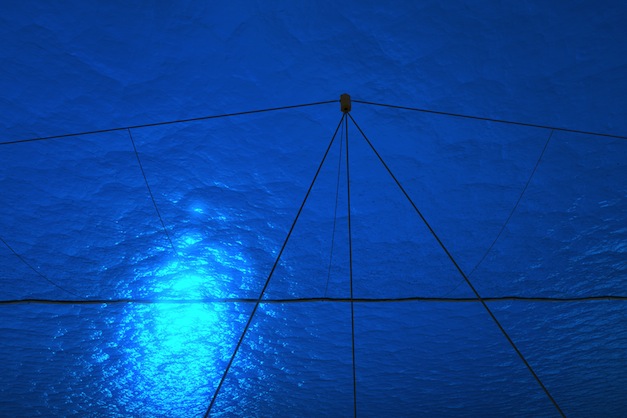 The Inventor – Who is Boyan Slat?
Last year, the Netherland-native turned 20 years old. When Slat thought of the cleanup solution for the first time, however, he was only 17.
After his diving experience in Greece, he went on to develop a cleanup concept as part of a high school science project, which won the Best Technical Design award at Delft University of Technology in 2012.
Slat enrolled at Delft University to study aerospace engineering, but soon decided to drop out and pursue his dream of cleaning up the world's oceans.
Want more positive news? Sign up for our Weekly Newsletter right HERE. 
He set up a foundation called "The Ocean Cleanup," but initially had a hard time finding support and sufficient funds. "I remember one day contacting 300 companies for sponsorship – only one replied, and that, too, resulted in a dead end," Slat shared with the BBC.
After sharing his idea in a TedX Talk, he couldn't save himself from an overwhelming amount of phone calls and e-mails because the video went viral online.
"Suddenly we got hundreds of thousands of people clicking on our site every day. I received about 1,500 emails per day in my personal mailbox from people volunteering to help."
Slat's Current Mission
A few months after the TedX Talk, Slat raised $80,000 from crowd-funding and gathered 100 people, most of which were volunteers, to spread out across and research the worldwide oceans in an attempt to gather enough scientific data and evidence to face critics and raise more funds.
In June, 2014, the then 20-year-old Slat released a 530-page feasibility report and shortly after raised another $2 million to finance a pilot project scheduled for 2015.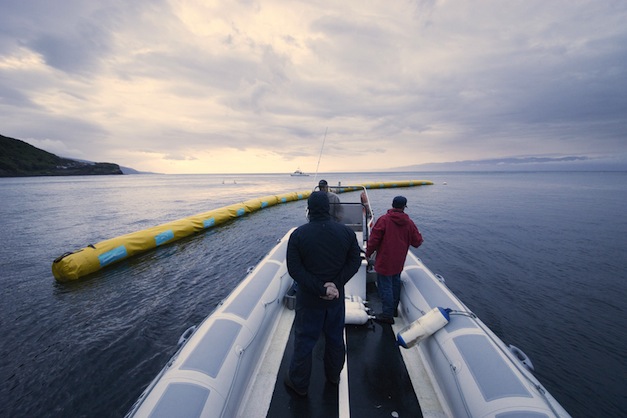 Thinking About the Future
The young visionary's goal is to build the first full-scale Ocean Cleanup platform in the North Atlantic by 2020. In addition to the Ocean, he is also thinking about taking on rivers. "It is difficult to adapt something that works in rivers to the sea, whereas it's actually quite easy to adapt something that was developed for the worst conditions in the world – the sea – to work in rivers," Slat said in a statement. "That is why we're approaching it in this order."
For his fellow young entrepreneurs Slat has one simple message: "If you want to do something, do it as soon as possible."
Want more positive news? Sign up for our Weekly Newsletter right HERE. 
We love that attitude, because waiting around and letting the critical voices around you stop what you are doing doesn't lead to progress, it leads to frustration and giving up.
For his positive and relentless approach to solving one of the world's biggest challenges, fearlessly addressing critics, and firing up millions of people around the world to make a difference, we name Boyan Slat our Luminary of the Week.
(All pictures are works of and copyrighted by The Ocean Cleanup)
You Might Also Like: