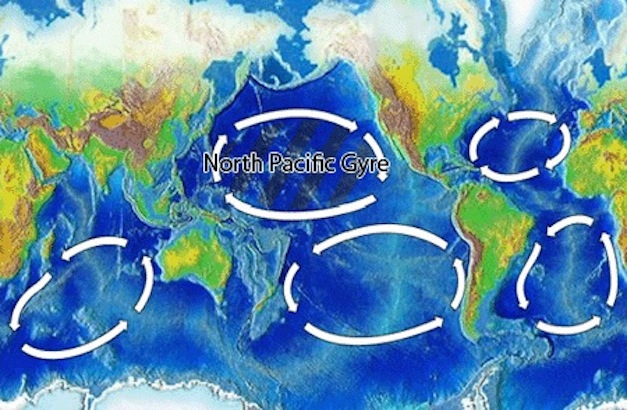 This week's luminary happens to be in his teenage years, but don't think he won't change the world. The young engineering student and environmentalist has already designed an idea to clean up 7,250,000 tons of plastic waste from the world's oceans.
After diving in Greece, 19-year-old Boyan Slat from Delft (Netherlands) became frustrated when he came across more plastic bags than fish. His personal website says that he wondered simply, why can't we clean this up?
So, he got started on finding a solution.
Slat's "Ocean Cleanup Array" consists of a network of floating waste processing platforms and booms that would be sent out around the world. The mechanism would surround the radius of garbage, acting as a funnel to usher waste right in. The angle of booms would force material into the platform, where it would be filtered and stored.
Right now Slat's Ocean Cleanup Array is just an idea, but he moved forward by founding The Ocean Cleanup Foundation, which is a nonprofit organization dedicated to developing Slat's innovation. Currently, The Ocean Cleanup Foundation team is testing the feasibility of this exciting concept.
If successful, Slat's website says the Ocean Cleanup Array would be able to clean up one of five ocean "gyres," which are ocean currents where plastic waste groups together in large concentrations, in just five years.
If you want to learn more about Slat and his idea, you can watch his TED talk from 2012 below.