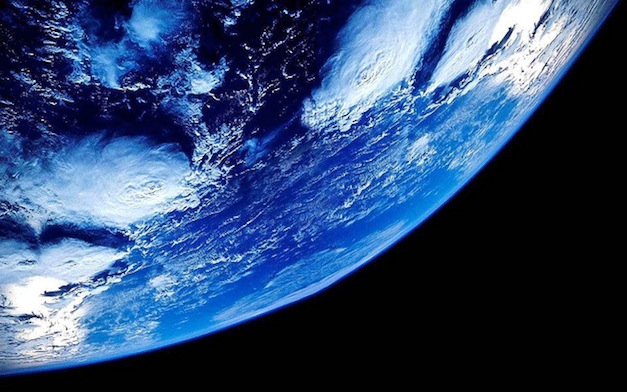 Since it was first celebrated by over 20 million Americans on April 22, 1970, "Earth Day" has grown into a worldwide movement to demonstrate support for environmental protection. Every year, more than 192 countries come together to raise awareness and celebrate progress.
Even the Internet search engine Google is contributing to the movement by changing its "Google Doodle" to a revolving globe graphic, which takes you to a quiz called "Earth Day: Which animal are you?"
Want more positive news? Sign up for our Weekly Newsletter right HERE. 
On Saturday, over 250,000 supporters gathered at the National Mall in Washington, D.C., to celebrate "Global Citizen," an event that builds upon the idea of "Earth Day" and expands into areas such as fighting extreme poverty and inequality around the world as well as making life more sustainable for people and the planet.
"Will you support women's empowerment? Will you speak up to bring all the children to school? Will you raise your voice for people and our planet? It's our best chance to end global poverty. It's our last chance to tackle climate change before it is too late. You have the power. Your generation can make it happen. Be a global citizen. Take your passion and compassion to make this world sustainable, prosperous. And, let's make that our global reality," said United Nations Secretary-General, Ban Ki-moon.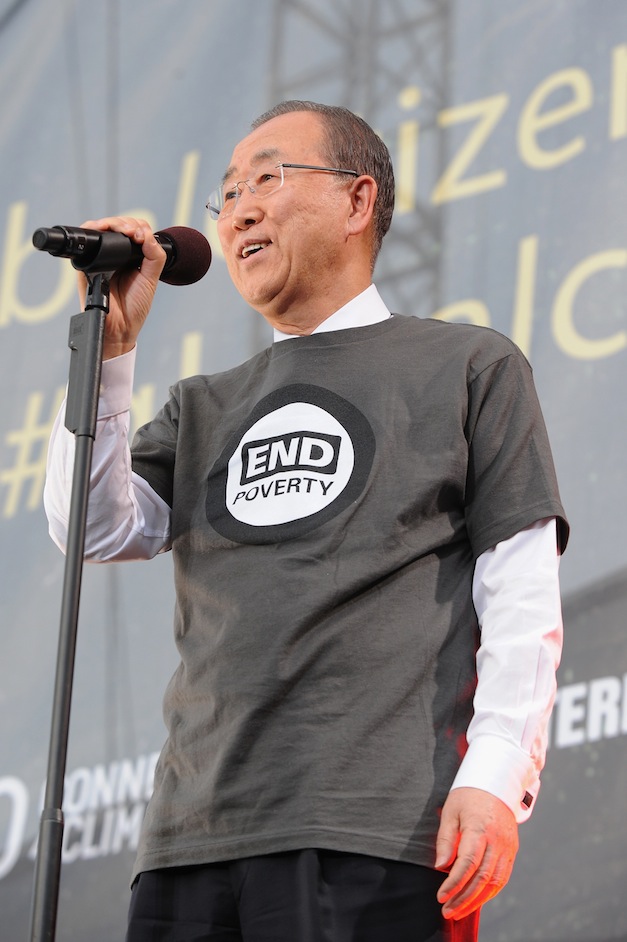 In between performances by the likes of Usher, Common, Gwen Stefani, and Fall Out Boy, world-leaders announced huge commitments that Global Citizen says it will "be holding them to it."
Environmental Service
1) 40 million young people – boys and girls – from 223 countries and territories around the globe are Scouts. By learning to live with nature, Scouts are on the front line taking action to protect it.
"I stand before you today to declare, with confidence, that Scouts worldwide will log an additional one billion hours of community service, including planting trees, over the next five years," said Scott A. Teare, Secretary General, World Organization of the Scout Movement.
Want more positive news? Sign up for our Weekly Newsletter right HERE. 
Education
2) Denmark's Minister for Trade and Development Mogens Jensen committed an additional US $60 million to the Global Partnership for Education for 2015 – an increase of over 30%.
3) Belgium's Vice-prime Minister and Minister for Development Cooperation, Digitization, Telecommunications and Postal Services Alexander de Croo committed 50% of his country's foreign aid to the world's least developed countries, and also committed an additional €36,000,000 between 2015 and 2019 to Global Partnership for Education. This commitment is set to affect more than 300,000 lives.
4) In partnership with President Clinton and the Clinton Global Initiative, the Hult Prize has invested $25 million dollars in the next generation and mobilized hundreds of thousands of youth to solve our planet's most crippling challenges through new and innovative business approaches that are both profitable and sustainable.
"Today, we are excited to announce an incredible new partnership with Earth Day Network enabling 500,000 high school students from across the world to dream up innovative ideas and global solutions. We will pair their ideas with a million dollars of seed funding so that these students, our future, can make their dreams of a better world a reality," said Ahmad Ashkar, CEO, The Hult Prize.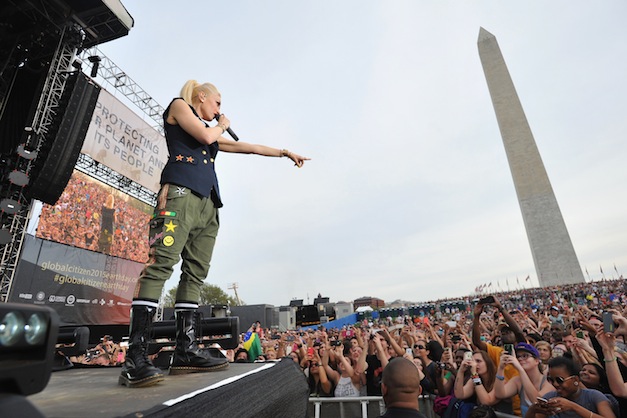 Food Security
5) US Representatives Betty McCollum (D-MN), Ed Royce (R-CA), Dave Reichert (R-WA), and Senator Isakson (R-GA) announced their support for passing the Global Food Security Act through Congress. Congressman Ed Royce, Chairman of the House Foreign Affairs Committee, committed to mark up the Global Food Security Act.
"Next week, when the Foreign Affairs committee votes on the Global Food Security Act, we'll get a second chance. And with your help we can get this important bill through Congress and to the President's desk without further delay,"said Representative Ed Royce.
6) Via video message, Federal Chancellor of Germany Angela Merkel committed to put food security on the agenda for the G7 Summit.
Want more positive news? Sign up for our Weekly Newsletter right HERE. 
Health
7) The Obama Administration committed to provide $126 million dollars to Ebola-affected countries – Liberia, Sierra Leone, and Guinea – to improve health care.
8) Norway's Foreign Minister Børge Brende pledged US $12 million over four years to aid pollution reduction. This commitment is expected to affect the lives of 42 million people.
Marine Protection
9) Over 80% of marine debris is plastic. Worldwide, we throw away 50 billion plastic bottles every year and 80% of them still end up in landfills and then our oceans where they take over 450 years to degrade.
"We cannot sit by and watch this crisis unfold. We have to change the way we interact with plastics, redesign greener products and rethink our waste practices to ultimately clean-up our oceans. Over the next four years, my organization will commit over $200 million dollars to ocean and coastal issues. But we can't do this alone. We need your commitment to be part of the solution to reduce, reuse and recycle our plastics. It all starts today, with your plastic bottle. Join us," said Naoko Ishii, CEO and Chairperson, Global Environment Facility.
Want more positive news? Sign up for our Weekly Newsletter right HERE. 
Water and Sanitation
10) The World Bank Group's Senior Director of its Global Water Practice, Junaid Ahmad, said it is on track to provide US $4 billion by September to support countries like India, Pakistan, Nepal and Haiti with water and sanitation efforts.
11) The First Lady of Malawi, Gertrude Maseko Mutharika, presented a strong call to action through the Women on Water and Sanitation Declaration, signed by prominent women from around the world including CEOs, prime ministers, other first ladies and celebrities like Freida Pinto.
12) Dutch Minister for Foreign Trade and Development Cooperation, Lilianne Ploumen announced a new commitment to reach 30 million people with water and another 50 million people with clean toilets.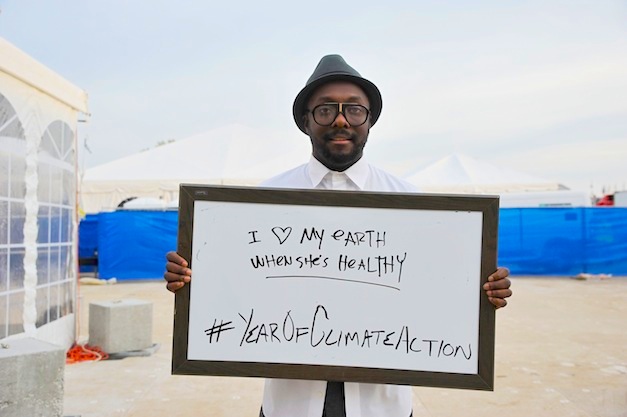 Political Action
13) The NAACP Voter Fund, Southwest Voter Registration Education Project (SVREP), League of Conservation Voters (LCV) and Earth Day Network (EDN) committed to registering one million new climate voters for the 2016 election.
"Through the Million Climate Voters Campaign we will empower our communities to fight for real climate change legislation, and give more people a stronger voice in our democracy. One Person. One Vote. Money Out. Voters In," says Greg Moore, Executive Director, NAACP Voter Fund.
Environmental Awareness
14) Rovio Entertainment, whose Angry Birds game has been downloaded 2.8 billion times, in cooperation with the Earth Day Network, announced Angry Birds' "Champions for Earth."
"I am now committing, on behalf of Rovio and Earth Day Network, to bring an amazing game experience to Angry Birds in time for Climate Week and the UN General Assembly in September. Stay tuned, get ready," said Patrick Liu, Creative Director, Rovio Entertainment.
—————————————————————————————————————————————————
Image Credits:
"Earth" by Beth Scupham / CC License 2.0 via Flickr
Gwen Stefani, Ban Ki-moon, Usher and Common Images by Richard Chapin Downs Jr. / Copyright © 2015 by Getty Images
"will.i.am" by Kris Connor / Copyright © 2015 by Getty Images